7.48 Damian Czykier

22.2.22 is no code ;) it's the date of the 8th meeting Copernicus Cup, which was held as the most important indoor athletics event cycle – World Athletics Indoor Tour Gold.
Polanik has been continuously supporting the organization and supplying the equipment since the first edition.
This year's Copernicus Cup has brought unexpected emotions – indoor Polish record in 60 m hurdle race beat by Damian Czykier, Ewa Swoboda beat current Olympic Champion. There was no lack of this year's season best scores in Europe and in the world. Kacper Lewalski made an effort to beat European junior record in 800 m run.
Indoor Polish record holder Ewa Swoboda beat Olympic Champion Elaine Thompson-Herah in 60 m race. At last metres, she defended Jamaican runner attacks and beat her by only 0.012. Our contestant scored the second time in her career – 7.03. Representative of Jamaica – 7.04 – Winning with Elaine Thompson? It was highly motivating to me. I am hugely happy, I manage to keep running on the same, high level – Ewa was happy
Pia Skrzyszowska also run greatly. In the eliminations she scored 7.22, and in the final she hugely improved her personal's best and finished with 7.14 – I did not expect to run that fast. In this indoor season I had to skip hurdles, which are my main point of interest. Now, I aim at the World Championships finals – young contestant from Warsaw planned.
Track in Toruń lifted Polish sprinters. In eliminations, Adrian Brzeziński announced his high disposition – he scored then 6.66. In the final, the run was even faster. He crossed the line with the time of 6.57 – the same as the fourth score in the history of Polish athletics (Marcin Nowak, 1999). It's the minimum required for participation in indoor World Championships. Przemysław Słowikowski also fifth, scored enough for Belgrad – 6.61.
Elijah Hall won – 6.53.
Damian Czykier, in the final of hurdle run, showed his great performance and won with Polish record – 7.48*. The contestant of Białystok Podlasie erased previous score of 7.51 from tables. This has been the best score since World Championships in Maebashi and was owned by Tomasz Ścigaczewski – I have never been a talent who was introduced to hurdle running and had instant results. In order to be in this place I am now, I had to work hard and make tough decisions. Luckily, all recent changes have turned to be fruitful, hence the record – said significantly moved Czykier.
Klaudia Wojtunik was the only Polish girl in the 60 m hurdle run, and she defended the honour of White-Reds with awesome results. At the finish line of the very fast race, won by Devynne Charlton (7.90), she was seventh. After the race, the contestant of AZS Łódź admitted that she did not expect this score, but she has some room for improvement, and she is able to score better during this season.

Femke Bol showed off in 400 m race by getting the best time in the world – 50.64. After a great second lap, Natalia Kaczmarek finished second. The pupil of Marek Rożej got the score of 51.15 – it's the second score in the history of Polish athletics, weaker by only 0.05 from Polish record beaten by Anna Kiełbasińska, who due to health issues had to skip the Copernicus Cup.
– I am happy with this race. This tine a while ago would give the Polish record! I would like to qualify for individual start in Belgrad, but each country can send only two contestants there – Kaczmarek analised.
Justyna Święty-Ersetic was the third – 51.40. In the second heat, Iga Baumgart-Witan was the second – 52.54.

The fourth finisher in 800 m race was Angelika Cichocka. The contestant of Sopocki Klub Lekkoatletyczny filled the minimum for World Championships in March with the time of 2:00.53. – I have some reserves, and the most important competition in Belgrad is ahead of us – she emphasized after the run.
Catriona Bisset (2:00.16) won the women 800 m race.

Marcin Lewandowski in 800 m race was the fourth with the time of 1:46.01. Adam Kszczot finished after him. He filled the minimum for Indoor World Championships in Belgrad with the time of 1:46.29. Kacper Lewalski showed great performance as well – born in 2003, he scored 1:46.89 and with that he beat his own indoor Polish record U20* but also he became the European record holder in this age category. Lewalski's score impressed Marcin Lewandowski – What a score, great result. Awesome – experienced runner complimented the younger friend.
The best in the distance of four laps was Elliot Gilles – 1:45.42.
After a bunch of Ethiopian runners, Polish girls finished in 1500 m run. The best of them was Martyna Galant – the ninth with the time of 4:11.86. Guday Tsegay won – score 3:54.77 is the best in the world in the 2022 season.

Michał Rozmys failed to beat Polish record in 3000 m run. The contestant of Barnim Goleniów Club only scratched the best score in the history. In the fast race, he finished in the eighth place. With the time 7:49.83 he improved his personal's best and filled the minimum for Indoor World Championships.
Lamecha Girma from Ethiopia (7:31.09).

Pole vault event did not go as Polish jumpers planned. Piotr Lisek was the fifth with the score of 5.61. The same result was scored by seventh Paweł Wojciechowski.
Philipino Ernest Obiena won. He jumped 5.81 in Arena Toruń. 

Konrad Bukowiecki begins to show increasing form. He regularly puts shots above 21 metres. This did not change in Toruń. In third trial he scored great 21.83 and came back to be the leader of world's shot putters. He was happy about his result only until the fifth trial in which Filip Mihaljević showed off with the result of 21.84, and he was the one who celebrated the victory in this event (four shot putters scored above 21.50).
–  In Toruń, there is always great atmosphere and this helps us in rivalry. I am not completely healthy, I struggle with finger injury. Luckily, I enjoy what I do. Will my form be better for World Championships? It has to be! – Bukowiecki said after the event who five years ago reached for the gold during Indoor World Championships in Belgrad.

Talented Anna Matuszewicz in her home indoor facility – she is the representative of the local MKL – improved her own Polish record U20. In the third trial, 19-year-old scored 6.44*. It is the best score in the world among the junior contestants – I have some room to improve my jumping. Polish record in junior category belongs to Irena Szewińska (6.60). It would be nice to improve it – Matuszewicz said.
Magdalena Żebrowska did well. Fifth, with personal best in indoor facility, 6.39.
Khaddi Sagnia won (6.70).
Full scores
* scores will undergo a process of rating

source: Maciej Jałoszyński https://www.pzla.pl/aktualnosci/12607-rekord-polski-czykiera-i-rekord-europy-u20-lewalskiego-na-orlen-copernicus-cup
Current information:

https://www.facebook.com/copernicuscup/
https://www.copernicuscup.pl/pl/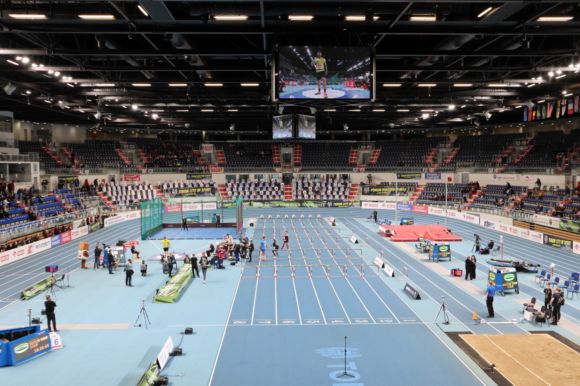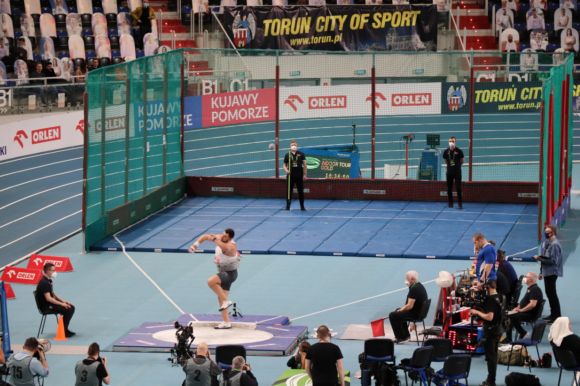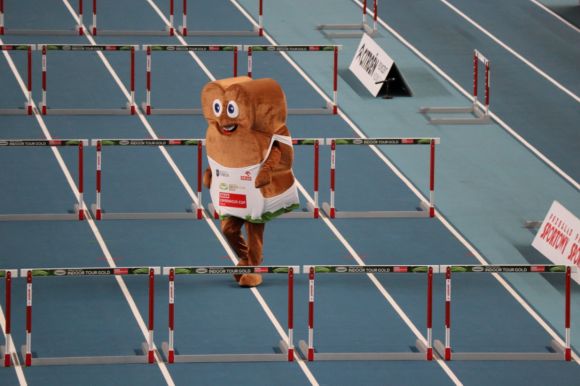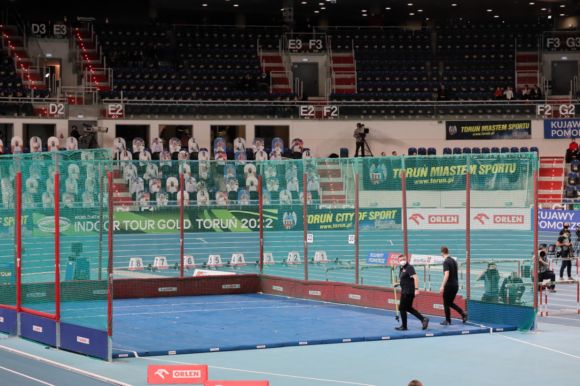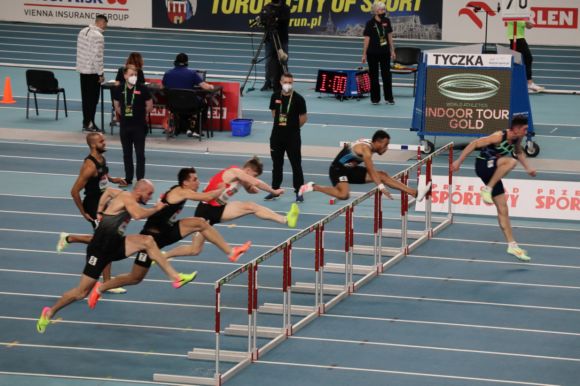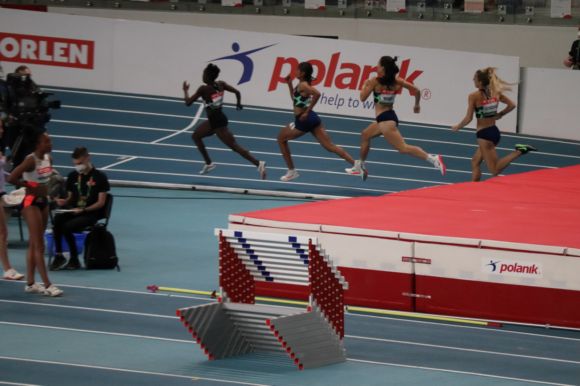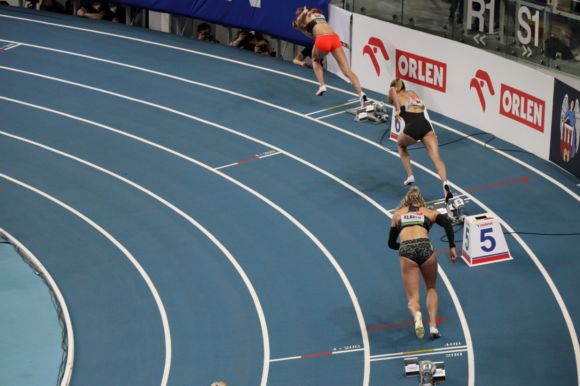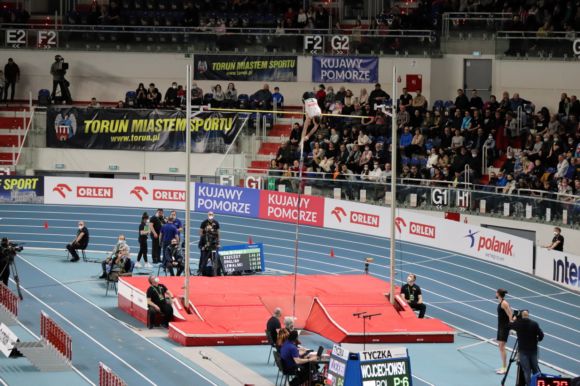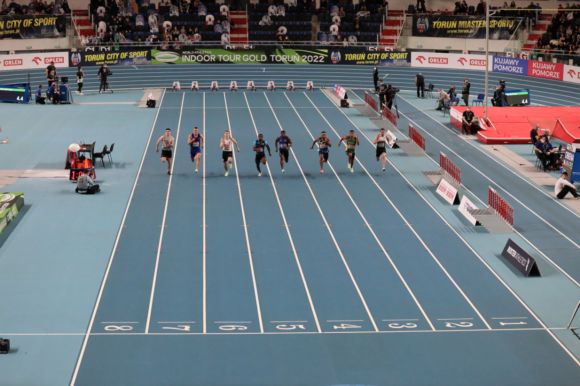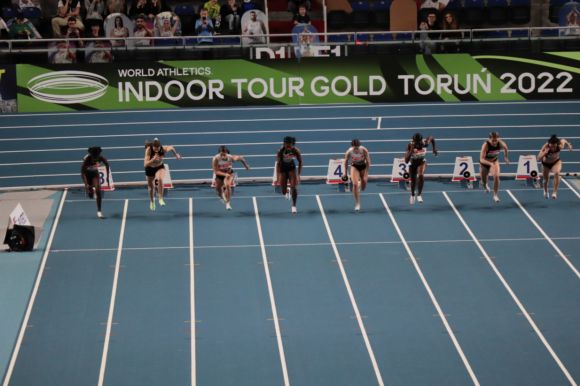 Photographer: Paweł Ciechanowski