82,98 m Anita Włodarczyk
Record after record! Incredible Anita Włodarczyk and her new World Record 82,98 m!!! Another success with Polanik
29 August 2016
What does this woman do with our hammers??!!
27 000 fans, during Skolimowska Memorial in Warsaw, could see live how World and Olympic champion Anita Włodarczyk broke her own world record. She set incredible world record in hammer throw 82,98! Like always she threw Polanik Gold Hammer. Paweł Fajdek won in men hammer throw the best result of season 2016 – 82,47 m.
Polanik company once again was a sponsor and supplier of that event, so all amazing results were achieved on Polanik implements :)


Event on PGE Narodowy stadium started well for Anita Włodarczyk – well cheered Polish athlete scored 79,68 m in the first try. Olympic medallist taught spectators that she throws better in every try. Things were not different in Warsaw. Krzystof Kaliszewski's contestant sent her hammer at the distance of 80,31 m making the crowd happy. Later, she scored 81,77 m, but all her previous tries were overshadowed by the fourth throw. After dynamic revolutions in the circle, Włodarczyk sent 4 kilogram Polanik Gold Hammer when the score of 82,98 m was displayed. The spectators almost blew up with joy and happiness!
Anita rushed into her coach's arms and crowd congratulated her with amazing ovation!
Let us remind that it is obviously not the first time Anita Włodarczyk wins record results with our hammers:
August 2016 – the Olympic Games in Rio de Janeiro – with the result 82,98 m she improved her own world record and reached for the Olympic gold

August 2015 –

Kamila Skolimowska Throws Festival in Cetniewo

– the Pole

gave an amazing throw at distance of 81,08 meters; thus she became the first woman in world history, which threw the hammer farther than 80 meters

August 2014 – European Athletics Championships in Zurich – in the final of hammert throw competition Anita Włodarczyk with the result of 78,76 m improved the record of the European Championships, Polish record and her own result of this year and gained gold medal; bronze medal reached Joanna Fiodorow (also with Polanik hammer)

August 2013 – World Championships in Athletics in Moscow – silver medal and new national record

August 2012 – the London 2012 Summer Olympics – 77,60 m and second place

August 2009 –

World Championships in Athletics in Berlin –

gold and the world record 77,96 m.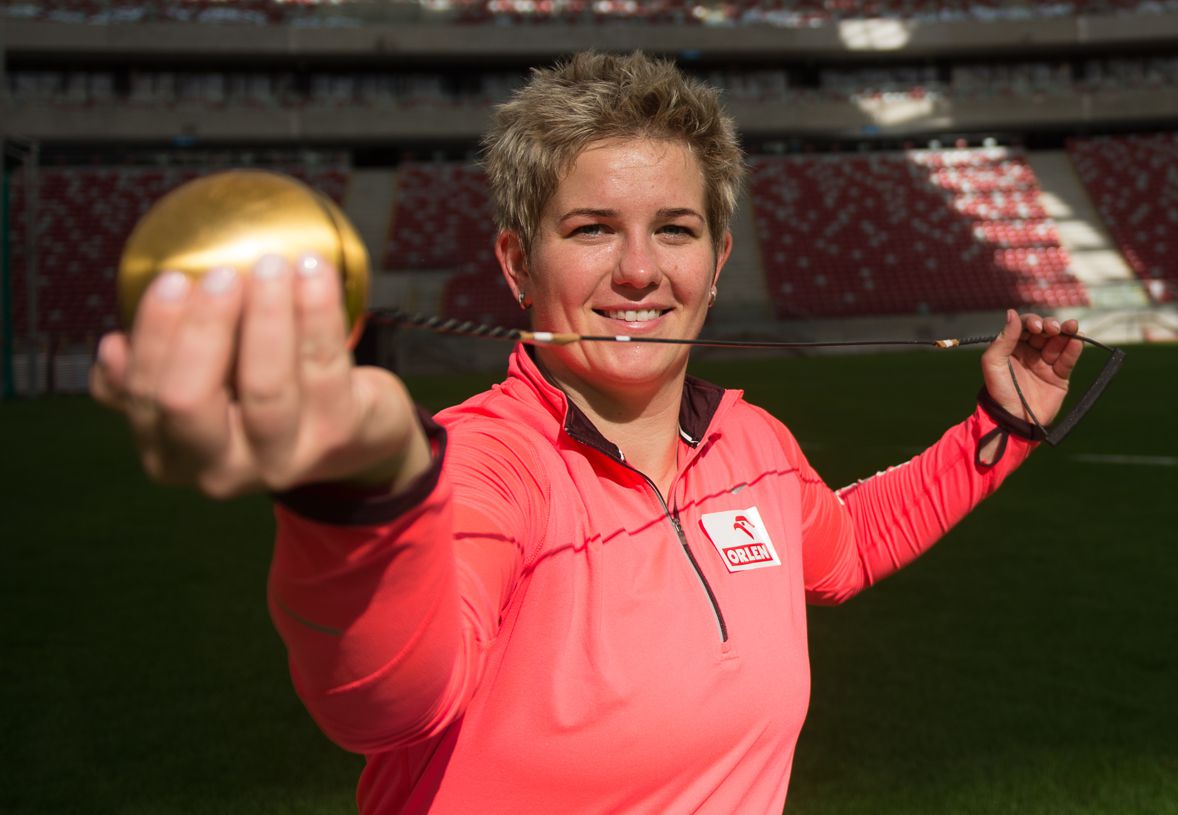 Photo: Marek Biczyk