European Athletics Team Championships

From 20th to 25th of June 2023, we cheered athletes who competed during European Athletics Team Championships. This year, the most important on the Old Continent competition was held as a part of 3rd European Games.
Polish Representation won the vice championships on Silesian Stadium. They gathered 402,5 points. Only Italians were better than White-Reds and got 426,5 points.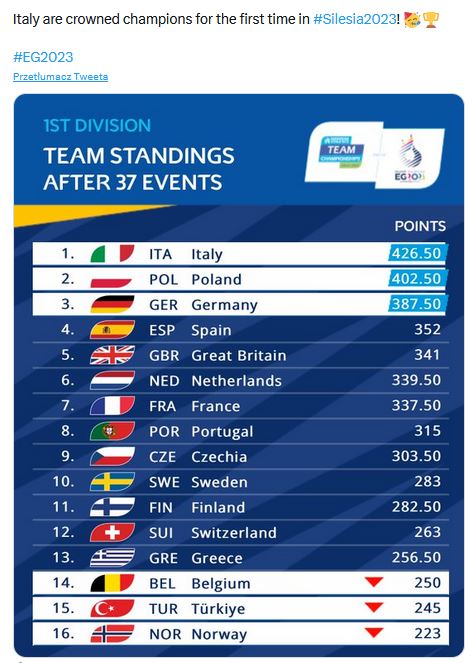 CONGRATULATIONS!!
Poland was the host of European Athletics Team Championships for the second time in a row. Almost all European representations came to Chorzów. For the first time in the history of this competition, all heats were held in one place - Silesian Stadium.
The stadium was fully equipped with Polanik's equipment. We can proudly say that we specialize in holding the highest rank athletics competitions.
During European Athletics Team Championships, all athletes were able to use master throwing equipment which we created with outstanding Polish athletes: Anita Włodarczyk, Szymon Ziółkowski, Tomasz Majewski and Piotr Małachowski. More about "Polanik's exceptional equipment at Silesia 2023": https://www.european-athletics.com/news/polaniks-exceptional-equipment-to-feature-at-silesia-2023.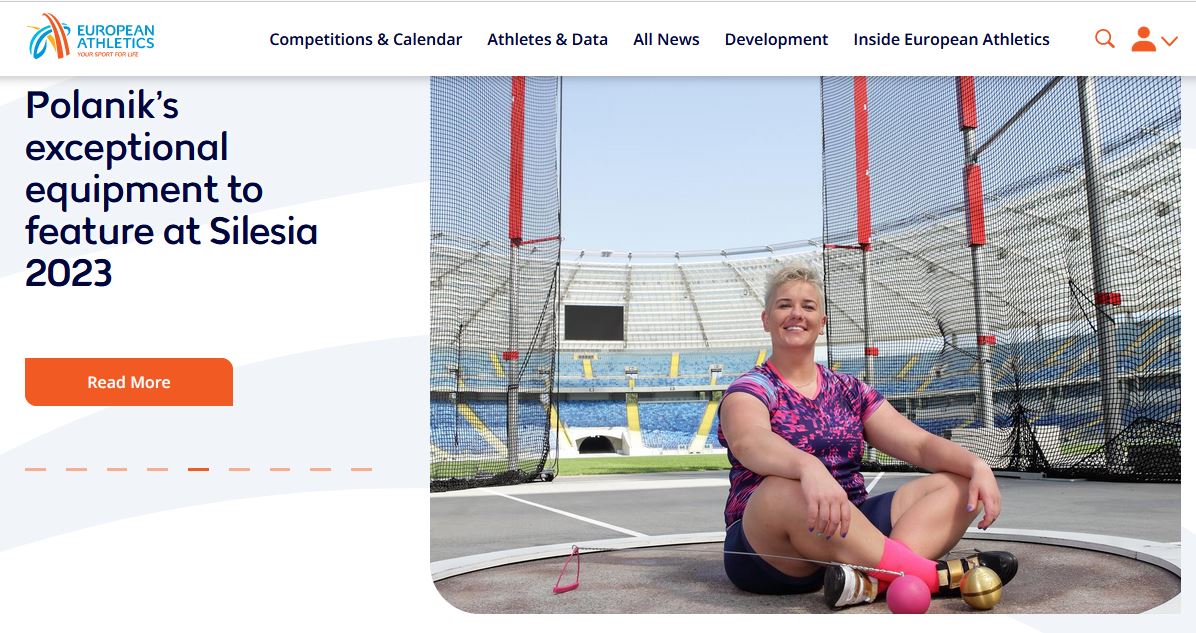 In Chorzów, athletics fans from all around the world were able to cheer 50 teams divided into 3 heats, competing in 37 athletics events.
Heats in European Athletics Team Championships 2023:
heat: Poland, Italy, Great Britain i Ireland, Germany, Spain, France, Portugal, Czech Republic, Netherlands, Switzerland, Turkyie, Finland, Sweden, Greece, Belgium, Norway
heat: Romania, Estonia, Hungary, Denmark, Slovenia, Lithuania, Bulgaria, Slovakia, Latvia, Croatia, Iceland, Serbia, Cyprus, Moldova, Ukraine, Luxembourg
heat: Bosnia i Herzegovina, Malta, Montenegro, Georgia, Armenia, Andorra, Republic of North Macedonia, San Marino, Albany, AASSE (Athletics Association of Small States of Europe), Azerbaijan, Kosovo, Austria, Ireland, Israel.
Competition's webpage: https://www.european-athletics.com/competitions/european-athletics-team-championships.