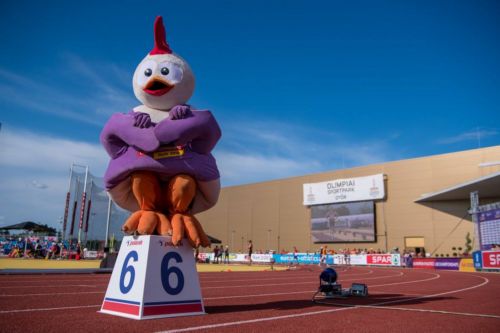 Polish athletes will leave Gyor with six medals.
One gold and five bronze - with these results our Polish athletes will come back home from championships which were held in Gyor in HUngary .
It's another world class event organized with Polanik equipment! Check out photos!
Here's medal list:
javelin throw, gold- Marek Mucha
relay race 100-200-300-400 m bronze- Rafał Łupiński, Adam Łukomski, Jakub Pająk i Mikołaj Kotyra
1500 m bronze- Klaudia Kazimierska
discus throw, bronze- Gracjan Kozak
shot put, bronze- Piotr Goździewicz
hammer throw, bronze- Tomasz Ratajczyk
On point table Poland took 9th place with 58 points (two years ago in Tbbilisi – 75 points and 7th place). Germany won (with 122 p.) ahead of GB (with 107 p.), Italy (with 106 p.) and France (with 105 p.). The most medals were taken home by France(12), GB and Italy (9 each), Germany and Turkey (7 each) as well as Poland and Netherlands (6 each). Two years ago we took only 5 medals home (one gold and two silver and bronze).
Full result list at: www.european-athletics.org
Official championships website: www.gyor2018.com