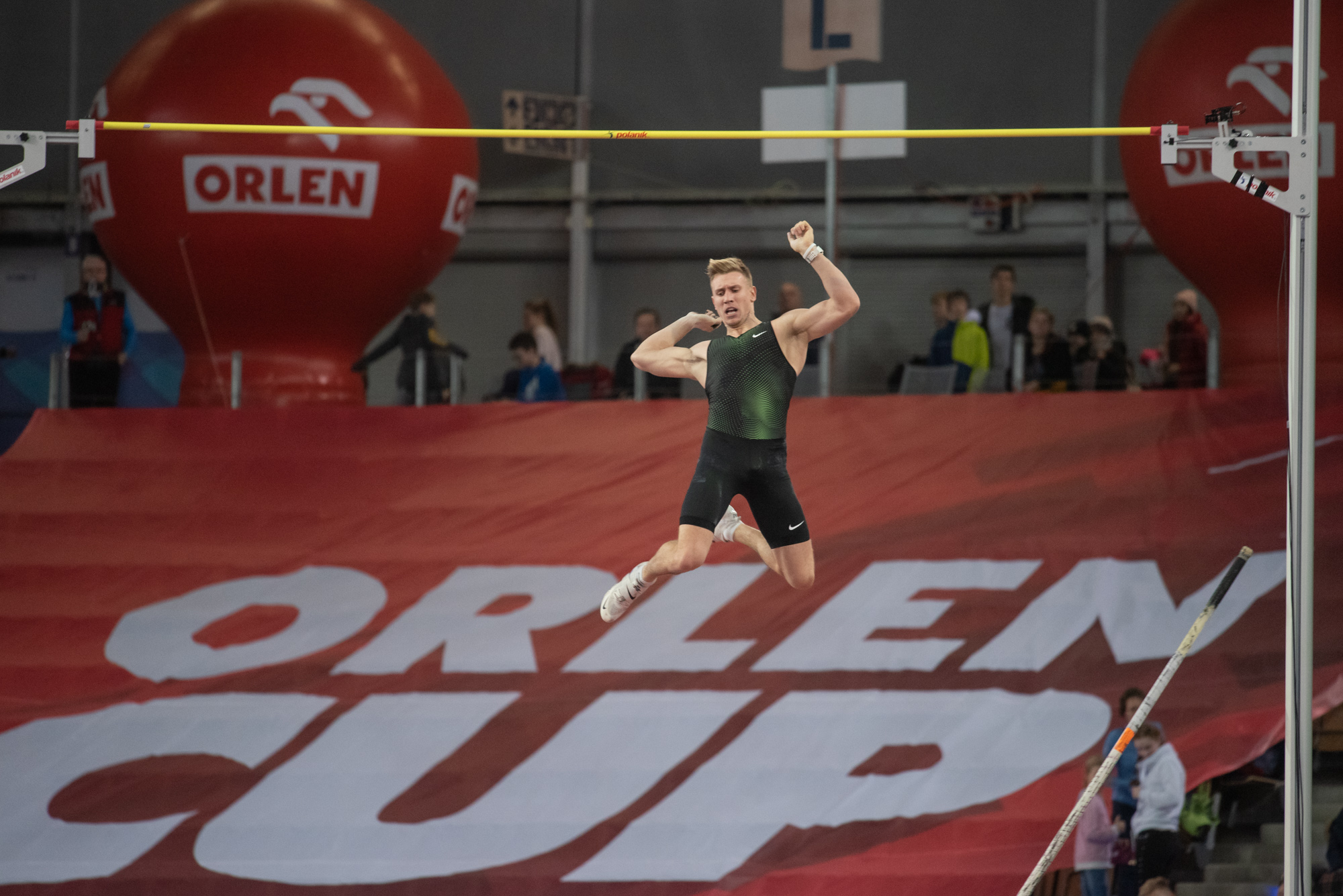 An utter rain of amazing results during Orlen Cup meeting which took place on 4th of February 2019. Similarly to previous editions, our company fully equipped the venue with all necessary equipment to conduct the competition.
In exciting pole vault competition Piotr Lisek and Paweł Wojciechowski scored 5.80, and very young Pia Skrzyszowska ended in 8.14 and with that she cleared world's best result in junior's 60 meters hurdle race. 
On monday's evening, in Atlas Arena over 8000 spectators cheered athletes from all over the world. No spectator could complain about lack of emotions. Huge scores, great races and incredible atmosphere- those were the competitons which after 2 years break came back to Łódź!
The event kicked off with elimination 60 meters hurdle race. 18 years old Pia Skrzyszowska impressed everyone with her outstanding form. Talented, bronze medalist's daughter scored incredible time - 8.14s! She beat indoor world champion Klaudia Siciarz (8.15). Unfortunately in the finals, two Polish girls had to face a defeat with Evonne Britton's  8.04s run!
Klaudia Kardasz puts shots even further! In Atlas Arena she set her personal record of 18.14, but she wasn't as good as Aliona Dubicka who put a shot with the result of 18.64. The third place was taken by Paulina Guba with 18.10 as her best score.
When it comes to men, Konrad Bukowiecki won with the result of 20.96. The Polish athlete took a victory over David Storl.
Piotr Lisek put his best foot forward in Atlas Arena. Paweł Wojciechowski qualified for Indoor Championship in Glasgow and Robert Sobera gets better and better. Piotr Lisek and Paweł Wojciechowski during the event went head to head. In the end they both decided to finish with the score of 5.80.
Sylwester Bednarek won scoring 2.20 in Łódź.
Source: