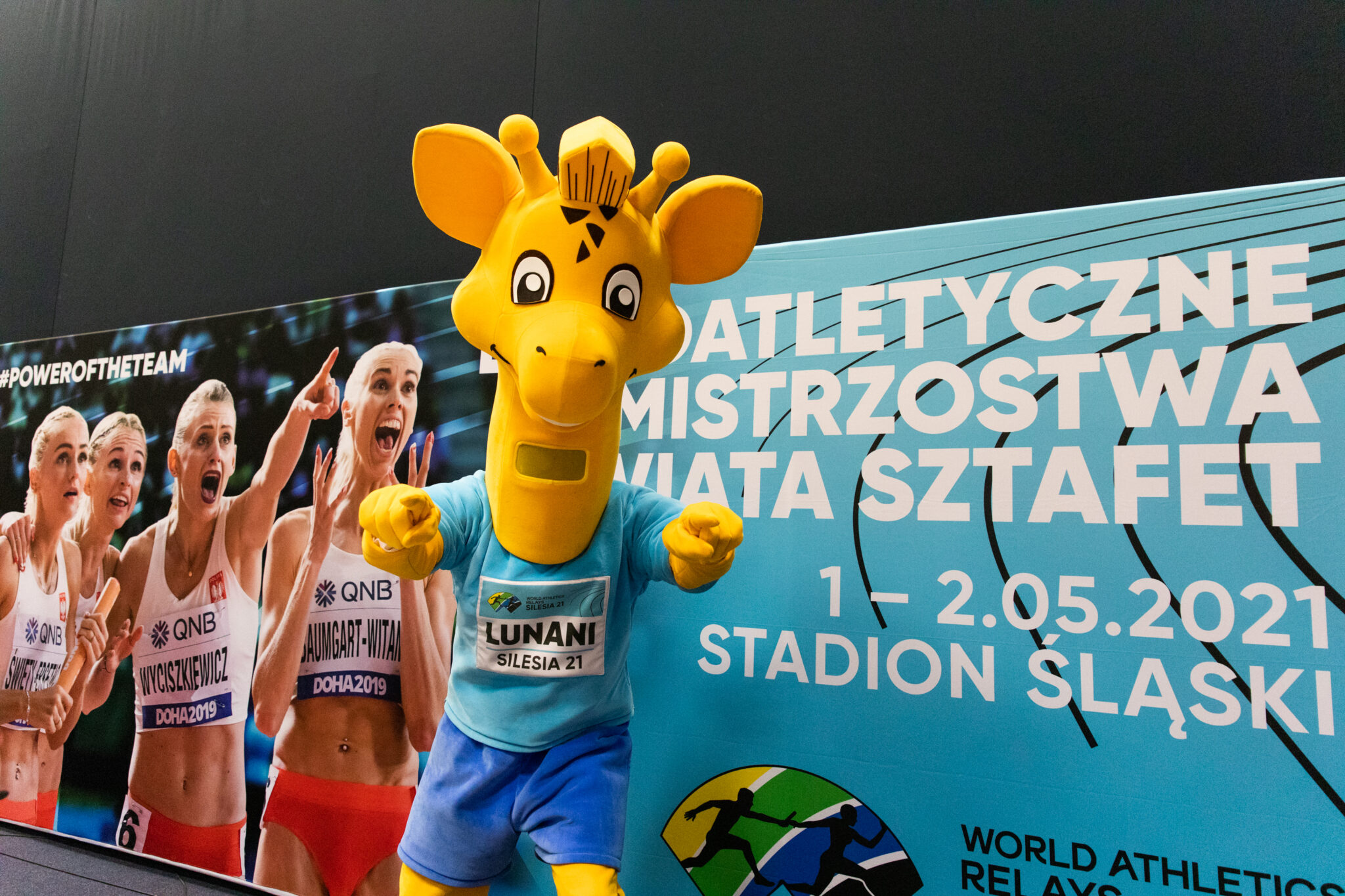 The list of contestants who will start during World Relays Silesia 21 is impressive!
36 representations confirmed their participance. Those teams include Olympic medallists and World record holders. This athletics event will happen on 1st and 2nd of May on National Athletics Stadium.
We should remind you that we are the Equipment Partner of Silesian Stadium.
650 contestants were registered in World championships who will create 154 relay teams.
On registered contestant lists one can find names of true celebrities of athletics.
In the team of South Africa we will find World record holder and Olympic Champion in 400 m run Wayde van Niekerka.
The sprint relay of Jamaica will be supported by Olympic medallist in 100 m and 200 m runner Elaine Thompson.
Pavel Maslák will be in Czech team. Strong squad will be sent by Dutchmen - Dafne Schippers - World Champion and Olympic silver medallist known for start in Kamila Skolimowska Memorial in 200 m sprint will come back to Silesian Stadium.
Rising star of Netherland's athletics will come to Poland again. Two-time Indoor European Champion in 400 m run and relay Femke Bol. Indoor European Champion in 400 m in Glasgow Léa Sprunger will be support of Swiss relay team.
Polish representation will also be filled with stars. In the Polish team there will be stars such as: Indoor European Champion in 800 m run Patryk Dobek and silver medallist of the continent in the same event Joanna Jóźwik. Both of them will represent relay 2 x 2 x 400 m.
- In this event all of us will run 400 metres twice. It's a great form check at the beggining of the season. We created an explosive mix with Patryk! I hope that this mix will be a medal mix - Joanna Jóźwik has recently said.
In relay 4 x 400 men with Jakub Krzewina on top will fight for the Olympic Games promotion. In total, the Polish representation for World Athletics Relays Silesia 21 counts 44 contestants.
The competition will take place with all sanitary restrictions. Sebastian Coe - the President of World Athletics - underlines that those restrictions will not interupt with goals set by all representations.
- The circumstances that are with us at the moment show that this edition will be different from previous ones. We all have to comply with sanitary rules. The atmosphere of the competition will also be affected by the absence of the crowd. One thing will stay the same - sports goals. The best world relats will fight for the prestiguous victory and passes for Olympic Games in Tokyo. In the schedule there will be hurdle relays and 2 x 2 x 400 m runs - The president of World Athletics says.


The text and photo source: https://worldrelayssilesia21.com
Dates of broadcasts:
1. day saturday, 1st of May 21:00 TVP 1 live or here
2. day sunday, 2nd of May 19:05 TVP Sport live or here

Schedule
Facebook event