We invite you to learn about our offer of products with 55% discount:
FC11-600 (Carbon Premium Line 600g) without WA (IAAF) certificate
Polanik Athletics Collection
Running shoes MR5002A
Wrestling shoes J6611A
Wushu shoes WS2312B
In order to receive 55% discount, please type the code in the I have a coupon box:
55polanik
The price of the products included in the promotion will be lowered by 55%. 55% discount does not join with other discounts.
The bargain is available until stocks run out, the discount code can be used multiple times.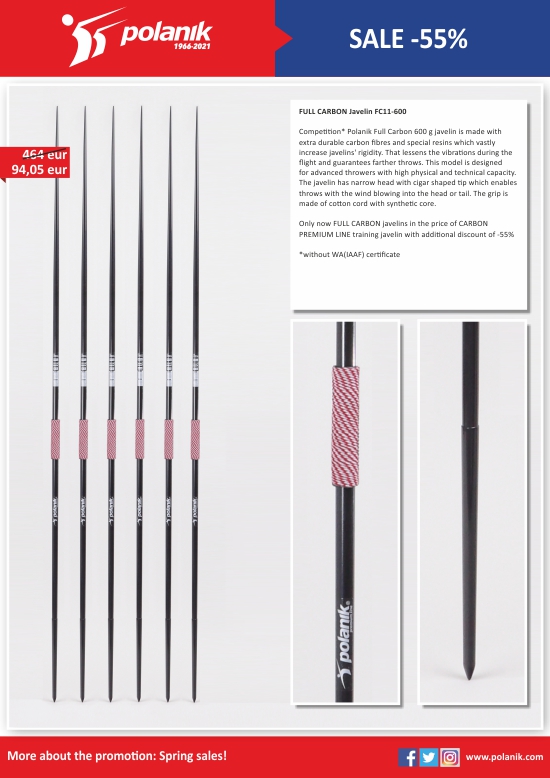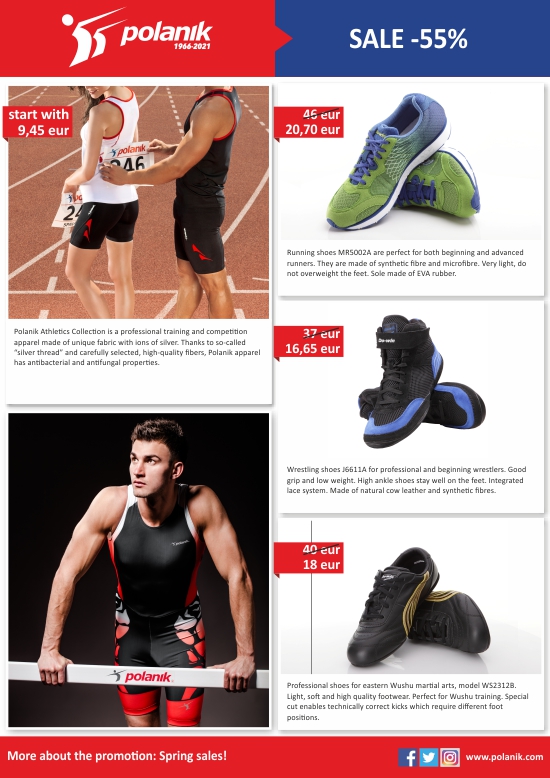 We encourage you to vist our website - during jubilee's year we have prepared many offers for you. We will keep on informing you about them!