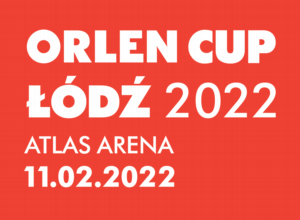 Polish record of Ewa Swoboda and the best score in the world in 60 metre run at the moment was the biggest event of the ORLEN Cup Łódź 2022 meeting on Friday. Polish shot putter also showed his great attitude.
Swoboda's score – 7.00 – the best result in the world for five years in this distance and the tenth score in the history will be undergoing a process of rating to be acknowledged as Polish record. The sprinter managed to correct her previous Polish record in eliminations, and later, in the final, she run faster by 0.4 seconds. This result obviously qualifies her to take part in World Championships in Belgrade. It was a great comeback of Swoboda who has been missing the track for 8 months due to an injury.
– I am very happy that there are spectators. It makes you run better. Swoboda is back, spectators are back, and I hope that there will be more of them. Last year kicked my butt but I needed that because things were too good. Everything happens for a reason. Now, the only thing to do is to run. Faster and faster – happy Swoboda says after leaving the track.
Again, Konrad Bukowiecki put his best foot forward, who scored the world's best result in of 21,37 in Spała a couple of days ago. He made it better by throwing a shot two centimetres farther.

– Today, I am happy and I had fun. The shot can fly farther, but I am not as pleased with this result as I was with 21,37. These 21 metres become a norm for me and I want to put more distantly. I am not 100% healthy but I am healthy enough to enjoy participations. I have learned my body during the time of battles with injuries and today, it was good to feel the energy coming from the stands – Bukowiecki says.
In pole vault competition, Piotr Lisek placed third with the result of 5.71 m. Philippine Ernest John Obiena jumped ten centimetres higher. 

On the other hand, in women hurdle run in 60 metres, Klaudia Siciarz took second place and won, just like the third Klaudia Wojtunik, the minimum for Indoor World Championships.

– I want to run even faster. Usually, my first starts in the season are not so great. I managed to get the minimum for the Championships, but that was not my goal because I never set my heart on the score but on what needs to be done. Here, I did not end up in doing everything, but it's good. – Siciarz says.

Second place in men 60 m hurdle run was taken by Damian Czykier. He got the qualification for Indoor World Championships as well. The ending run of ORLEN Cup 2022 was great. Olympic Champion from Tokyo in 100 m runs and 4x100 m relays, Italian Marcell Jacobs beat American Mike Rodgers.
During the meeting, Sylwester Bednarek from Łódź ended his career. His biggest succes was the title of European Indoor Champion in 2017. – My sports career lasted long, so I had many nice moments to remember. Belgrad from 2017 is the nicest of them, because I was able to listen to Mazurek Dąbrowskiego standing at the highest step of podium – says Bednarek, who jumped symbolically for the last time. 
Our company is the Partner and Supplier of the equipment for Orlen Cup – similarly to previous years, all events were held using Polanik equipment.
Current information: https://www.facebook.com/MityngOrlenCup/
Source: pzla.pl