We are massively happy to inform you that Sportera GmbH has received the title of the Distributor of the year 2021!
In 2009, we have begun the tradition of selecting the Distributor of the Year. The award is for the company which reaches the highest annual turnover with our company in a given year.
Since 2014 we have decided to take a more complex approach to proving a winner, taking into consideration other significant criteria, such us:
the amount of turnover, turnover with the respect to the market potential and the growth rate of the turnover,
Polanik brand promotion and marketing actions, as well as ensuring the presence of Polanik equipment at prestigious sports events,
the breadth of the Polanik product range sold.
Sportera GmbH is extremely dynamic in the field of promotion and sales of our equimpment.
In 2021 – similarly to 2015 – Sportera generated the biggest amount of turnover among all our distributors.
We thank you for the fruitful cooperation, and we wish more successes!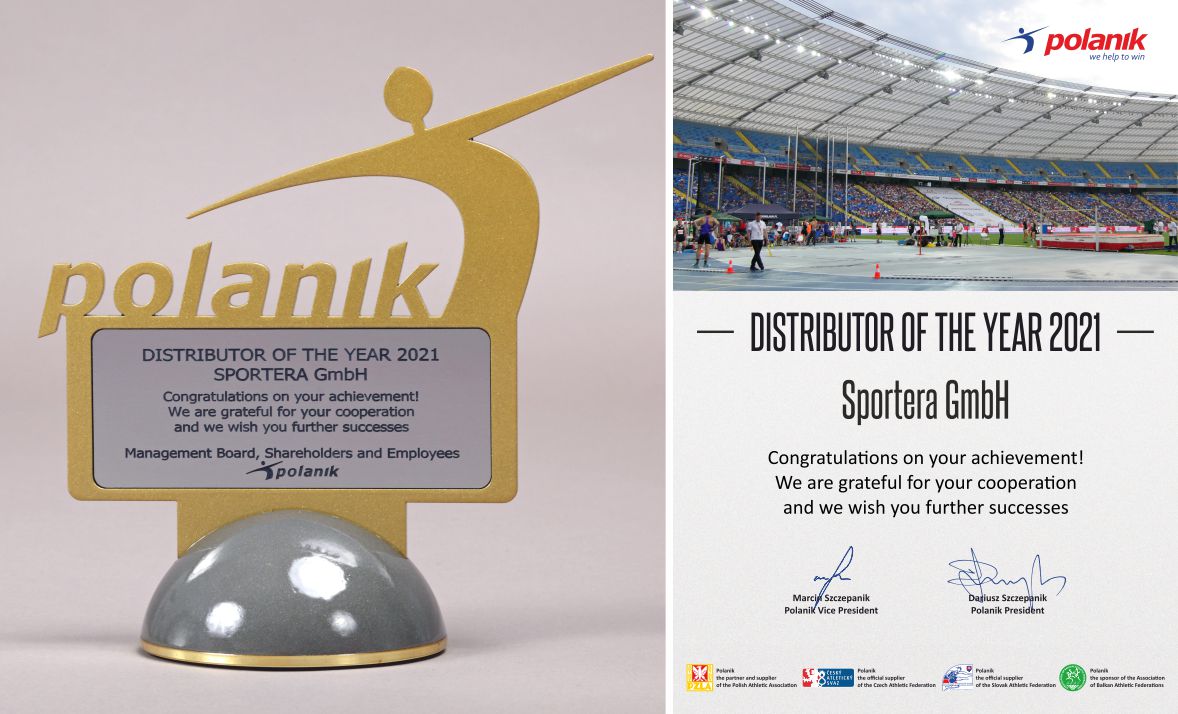 Let us remind you that in the previous years the following domestic and foreign distributors of Polanik products were honoured:
Jipast a.s. 2020
Gardenia Sport 2019
Ranck 2017
Greta Sport 2016
Sportera GmbH 2015
Tamex Obiekty Sportowe S.A. 2014
Tamminga Sports 2013
Grevs Company 2012
Interplastic Roger Żółtowski 2011
Sport GR 2009.