Olympic Champions – Anita Włodarczyk and Wojciech Nowicki – they triumphed in the 4th edition of Irena Szewińska Memorial (World Athletics Continental Tour Gold). It was held on 3.06.2022 at Z. Krzyszkowiak Stadium in Bydgoszcz.
In 800-metre run, Mateusz Borkowski and Patryk Sieradzki impressed the crowd and with that, they filled out the minimum for World Championships in Oregon.
Włodarczyk did not take the lead until the third trial – she scored 73.89 then. In the fourth series she corrected her score to 74.13, granting herself a win in Bydgoszcz. The third place was taken by Malwina Kopron who scored 72.44 in her longest trial.

In men hammer throw event, Wojciech Nowicki scored 79.72 in the second trial, then 79.51 and then, he finished with the score of 80.28. This score gave him the win. Paweł Fajdek finished the competition in the second place – In the fifth trial he sent his hammer at a distance of 80.19. Marcin Wrotyński impressed every body – born in 1996, he has been specializing in hammer throw event since 2018 (previously he started in shot put event). In Bydgoszcz, he improved his personal's best three times and finished with 75.32.
At the end of the meeting, our middle-distance runners awed us. In 800-metre run, which was won by Tony van Diepen with 1:44.31, Mateusz Borkowski and Patryk Sieradzki showed their great performance. Borkowski took fifth place and with his time of 1:44.79, he filled out the minimum for World Championships in Eugene, and he moved up to the seventh place on Polish historical lists. Sieradzki finished right after him – the time of 1:45.13 is a great score for World and European Championships which will be held in August in Munich.
Damian Czykier, who is currently looking out for a chance to improve Polish record in 110-metre hurdle run, lost only by 0.01 second to Jamal Britt by scoring 13.36.
In shot put event, Michał Haratyk is very close to filling out the minimum for World Championships (21.10). On Friday, he took the fourth place with a score of 20.99. The score is 6 centimetres better than Konrad Bukowiecki's result, who took fifth place. Tom Walsh won – 21.80.
Piotr Lisek jumped 5.70, and he failed at jumping 5.80. At last, he took fourth place. Chris Nilsen who is an Olympic medallist from Tokyo, won. Robert Sobera was sixth (5.60).

In women 400-metre run, Iga Baumgart-Witan was fourht (51.77). Modesta Morauskaitė from Lithuania won – 51.34.

In 1500-metre run, Michał Rozmys (3:36.91) was the best. Anna Wielgosz took second place in 800-metre run (2:01.71).

In high jump event, after scoring 2.24, Norbert Kobielski triumphed.

Full scores
Source: https://pzla.pl/aktualnosci/12775-wlodarczyk-i-nowicki-najlepsi-w-memoriale-ireny-szewinskiej
We would like to remind you that our company has been the sponsor and supplier since the first edition of Irena Szewińska Memorial held in 2019.
In 2021, this event was awarded to Gold World Athletics Continental Tour zone.

Photo gallery:https://www.facebook.com/memorialirenyszewinskiej/photos

More: https://bydgoszczcup.pl/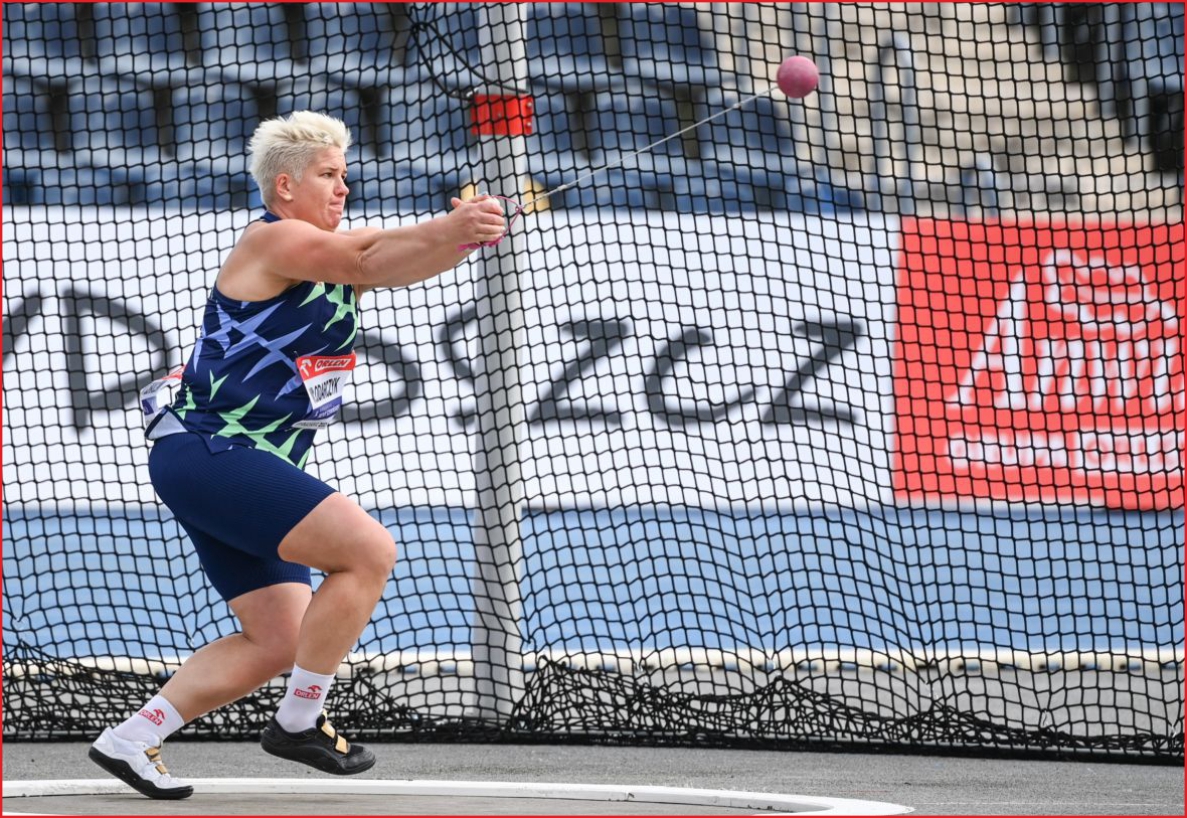 Photo: Paweł Skraba
Irena Szewińska Memorial is one out of two huge athletics competitions located in Bydgoszcz - on 14-15 of May this year, Wiesław Czapiewski Memorial was held here. This competition is counted as World Athletics Gold Series of Heptathlon.
Among women, Adrianna Sułek was the one who won by gaining 6290 points. In men's category, Ondřej Kopecký from the Czech Republic won.
We were pleased to support the organization of the 1st Wiesław Czapiewski Memorial.
On Sunday, 15th of May, Adrianna Sułek (pupil of Marek Rzepka) was third in the long jump (6.14), she threw a javelin well (40.37) and then she ran 800 metres in 2:11.25.
- If it had not for Wiesław Czapiewski Memorial, I would have ran to score around 2:15 only to keep up the score. But because it is my coach's memorial, I could have not let myself score low, so I decided to throw myself and fight. I missed my life record, but I know that I did what I could. I will be faster in the future - Sułek says.
Sułek won with the final score of 6290. Edyta Bielska was the second (5853 points) and she beat her own record in 800 metre run.
Among men, Jacek Chochorowski was the third (7092 points). He had a great start in throwing events - discus and javelin. Ondřej Kopecký was the winner. The pupil of Roman Šebrle scored more than 8000 points for the first time in his career.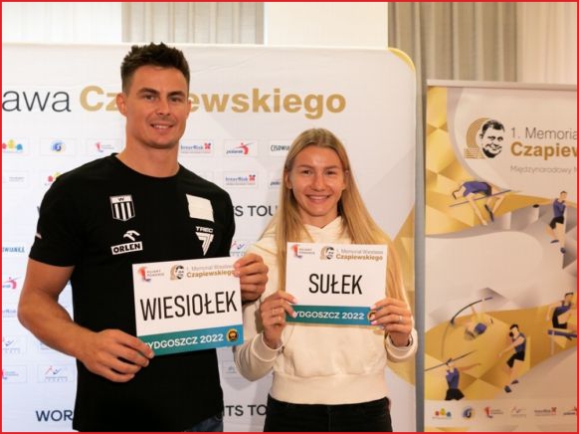 Photo: https://www.pzla.pl/aktualnosci/12721-dwie-wielkie-imprezy-lekkoatletyczne-w-bydgoszczy-wystapia-wielkie-gwiazdy


Wiesław Czapiewski was an outstanding Polish coach of athletics. Formerly, he was a decathlonist. While being a coach at Zawisza Bydgoszcz, he had these athletes under his wings: Sebastian Chmara, Artur Kohut or Paweł Wojciechwoski. In 2015, he was decorated with Order of the Rebirth of Poland for extraordinary involvement in physical culture development and for achievements in his work. He was the coach of the year in Kujawsko-Pomorskie and in the Polish Army. He died in 2019.