Orlen Cup 2020
A great Konrad Bukowiecki's try for 21.54 and 60 m runs full of emotions were an ornament of Orlen Cup Łódź 2020. Over 6500 spectators were watching this tremendous sports show.
In shot put competition Francisco Belo, who put 20.18, was unexpectedly leading the competition in the beginning. Bukowiecki woke up in the third try and put 21.54. Michał Haratyki in his best try put 20.95.
- It is just one successful put in the competition, but that is what sport is all about. You win with only one succesfil try - Bukowiecki commented.
A lot of emotions were in hurdle runs. Klaudia Siciarz and Pia Skrzyszowska showed off with a fight till last metres. Skrzeszowska for the second time in this season corrected European Junior record with the result of 8.05. Indoor U20 World Champion was a little faster. She won with the result of 8.04 beating her colleague just by a milisecond.
- The Crowd was outstanding and I had a good run. There are few things to improve, though. I would like to run under 8 seconds in the incoming events. - Klaudia Siciarz said.
Another good start was noted by Damian Czykier. After great show on Copernicus Cup in Toruń, he run 60 m. in only 7.58. He definetely beat European Indoor Champion Milan Trajkovic and he lost by only 0.01 second with well prepared Valdo Szucs.
- Meetings are a show but international events are the most important. Everything is heading in the right direction and my goal is Tokio - Damian Czykier said.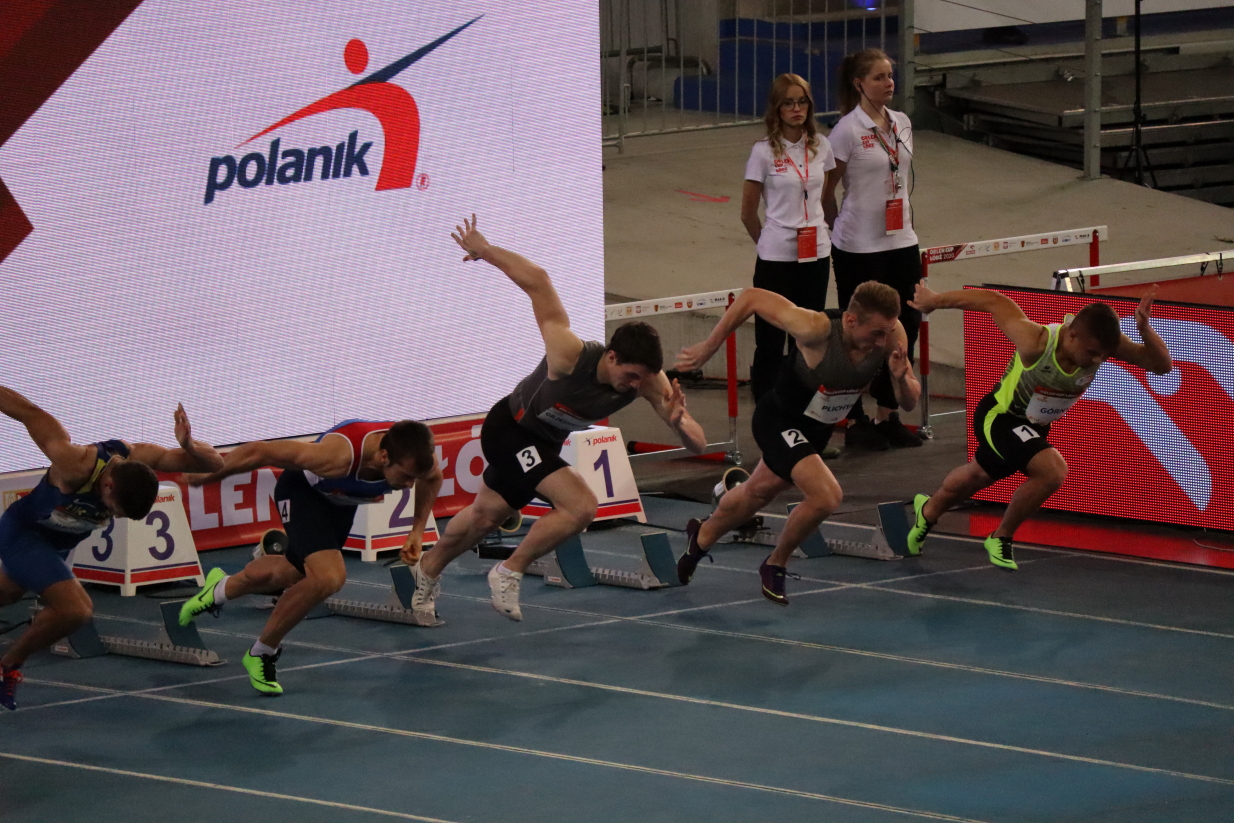 Kamila Lićwinko again celebrated her success in Atlas Arena. This time a great Polish contestant jumped over the crossbar hung at the height of 1.93.
- I am really pleased, after 1.93 jumps I felt really well. The 1.96 jump was a fail but I am glad how things ended. In the long run, I am the highest jumping mom in the world - Kamila Lićwinko laughed. 
Both Paweł Wojciechowski and Robert Sobera jumped 5.60. The one with less knock offs was qualified in the second place
- I am angry. I have the power in my legs, everything spins as it should but there is something missing - Wojciechowski said after the competition.
The winner of Pole Vault jumps was Sam Kendricks. The American scored 5.80 in the Atlas Arena and he did not hesitate to complement vividly cheering crowd as well as his Polish colleagues from the runaway.
In the final 60 m runs Richard Kilty and Mike Rodgers had an even fight. They crossed the finish line almost at the same time - they got 6.66 but Richard was slightly better. Polish contestants put their best feet forward as well - Przemysław Słowikowski (6.69) was the third and Remigiusz Olszewski was the fourth (6.71)
The best sprinter of the meeting was Wiktoria Ratnikowa from Ukraine who beat her personal record with the time of 7.32. Katarzyna Sokólska (7.39) was the second and Maria Popowicz - Drapała (7.41) was the third. 
Source: www.pzla.pl