Polanik equipment on European Championships in Berlin 2018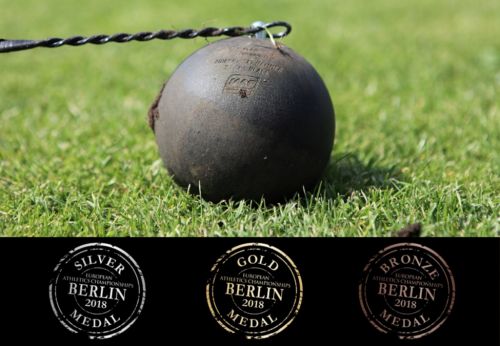 Due to the cooperation with our exclusive distributor on German market - Sportera GmbH, our equipment will support athletes on 24th European Championships.
We delivered starting blocks, discuses, hammers and shot puts to Berlin.
It is another athletic event of the highest range with our equipment!
Polish athletes dominated especially hammer throw where they won 4 gold medals- all of them with Polanik hammers.
It is also worth mentioning that 2 competitions equal 6 medals! Not only did Anita Włodarczyk, Joanna Fiodorow, Wojciech Nowicki and Paweł Fajdek choose Polanik hammers, but also Alexandra Tavernier (silver) and Bence Halász (bronze) won their medals with Polanik equipment.
Similar situation is with Shot Put competition. 2 out of 3 medals were won with Polanik equipment by Konrad Bukowiecki (silver) and David Storl (bronze)
It is a solid proof that Polanik actually "helps to win" and has been doing it for years! In 1997 our hurdles were introduced during World Championships in Athens. Since then, we have been present on the most prestiguous event in the world- Olimpic Games (2016 Rio de Janeiro, 2012 London, 2008 Beijing, 2004 Athens, 2000 Sydney), World Championships (London 2017, Beijing 2015, Moscow 2013, Daegu 2011, Berlin 2009), European Championships (Berlin 2018, Amsterdam 2016, Zurych 2014), Indoor World and European Chapionships, events: Maccabiah Games in Jerusalem, European Youth Olimpic Festival in Győr, Memorial Kamila Skolimowska as well as Diamond League and these are just examples.