Polanik the partner of Copernicus Cup

Copernicus Cup as one of the six this year's meeting of so called gold category of World Athletics Indoor Tour" will take place in Toruń Arena on 17th February at 5:30 PM
The competitiors will participate in twelve competitions - men in 800 and 1500 m run and 60 m hurdle run as well as in pole vault, shot put and high jump. Women will participate in 60, 400, 800 and 3000 m run, 60 m hurdle run and triple jump.
As a PARTNER of COPERNICUS CUP we continously support the organization of the meeting and we supply the equipment for all competitions in the event. Indoor Polish Championships (20-21.02) and Indoor European Championships (4-7.03) will also be held using our equipment.
During Copernicus Cup, we will cheer World champions, olympic champions and the biggest stars of athletics. The list of participants surely is long and some of the competitions will be held at the level of the biggest meeting's finals. - We hope that in our hall, the record of 60 m hurdle run will be broken - says Krzystof Wolsztyński the director of the meeting.
Live broadcast on TVP Sport and TVPSPORT.PL at 5:30 PM.
The face of the meeting will be pole vault presented by Piotr Lisek and Paweł Wojciechowski. The competitiors to Polish pole vaulters will be current World Champion Sam Kendricks and Olympic Champion Thiago Braz.
It is not the end of interesting competitions since in 400 women run, Indoor European Champion and silver medallist of World Championships Justyna Święty-Ersetic, Indoor European Champion Lea Sprunger, medallist of the last European Championships in Berlin and Glasgow Lisanne de Witte and European Champion U20 Femke Bol will show their will to fight.
The cast for 60m hurdle run presents itself very nicely for current World Champion Grant Holloway, silver medallist of Olympic Games Orlando Ortega or Indoor World Champion Andrew Pozzi will compete against each other. With those great runners, our hurdle runner Damian Czykier will run.
Will another World record will be broken the second year in the row? - Last year Armand Duplantis amazed us in completely filled Toruń Arena. He is willing to do this again, but the biggest chances of breaking the record are in 60 m hurdle run, where Grant Holloway is on his way to beat it. - says Krzysztof Wolsztyński.
In 800 m run Andreas Kramer, Collins Kipruto, Alvaro de Arriba and Adam Kszczot will fight for the win. Shot put competition looks interesting as well where Konrad Bukowiecki will play the main role.

Current info on: https://www.facebook.com/copernicuscup/posts/.
We would like to invite you to watch the transmission of Copernicus Cup 2021, and we wish all competitiors new records!

During Orlen Copernicus Cup, Armand Duplantis jumped 6,17 in pole vault competition and with that he broke world record. 20 year old Swede beat famous Siergiej Bubka who jumped 6,15 m and Renaud Lavillienie who jumped 6,16 indoor.
SEE DUPLANTIS' RECORD 6,17 JUMP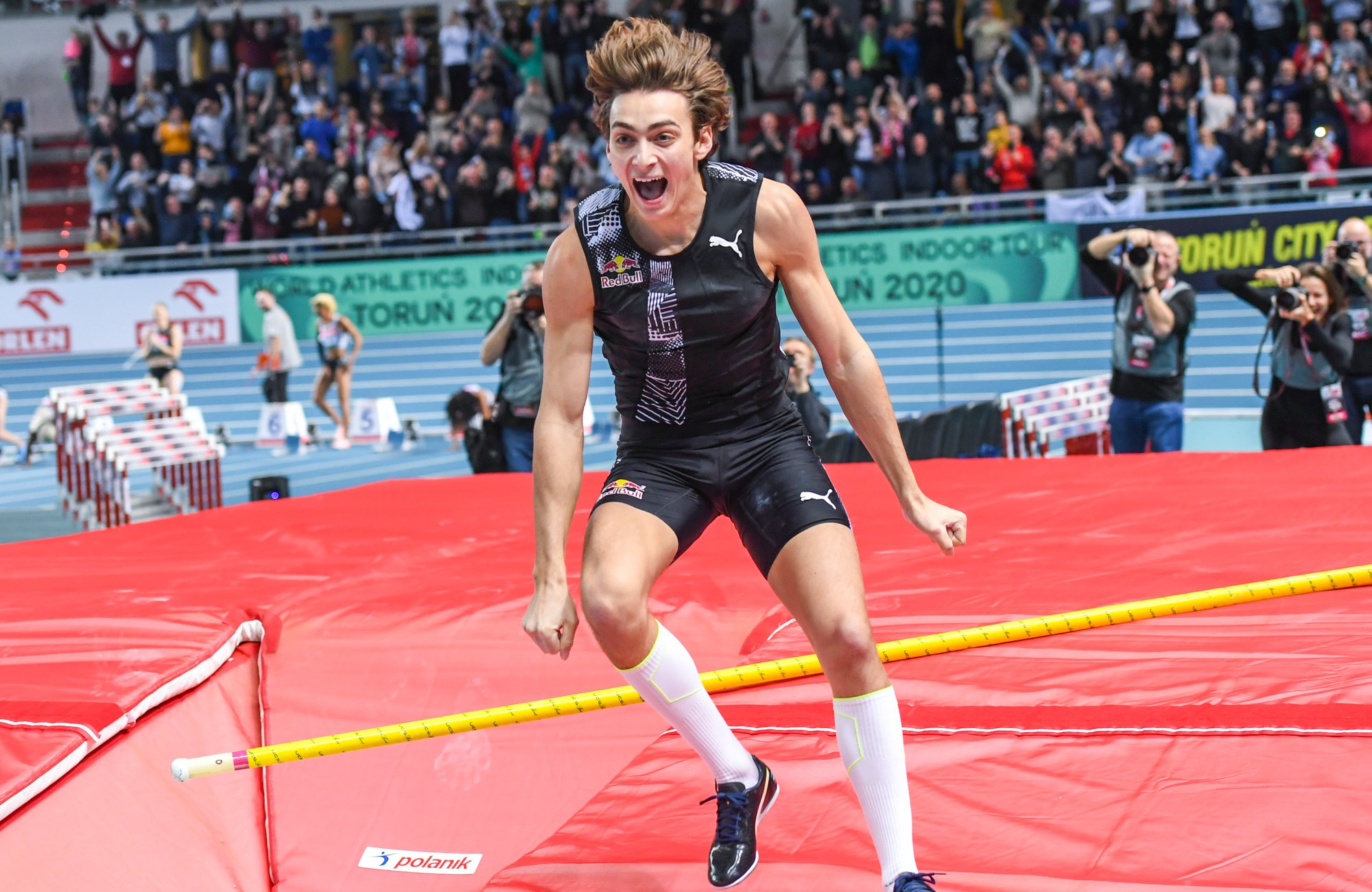 Justyna Święty-Ersetic beat her own Polish record. After great run and loosing Lisanne De-Witte at the last straight, she won with 51.37 and with that she fixed the best score in Polish athletics history. In 2018 she won with 51.78, also in Toruń.
SEE JUSTYNA'S RUN FOR POLISH RECORD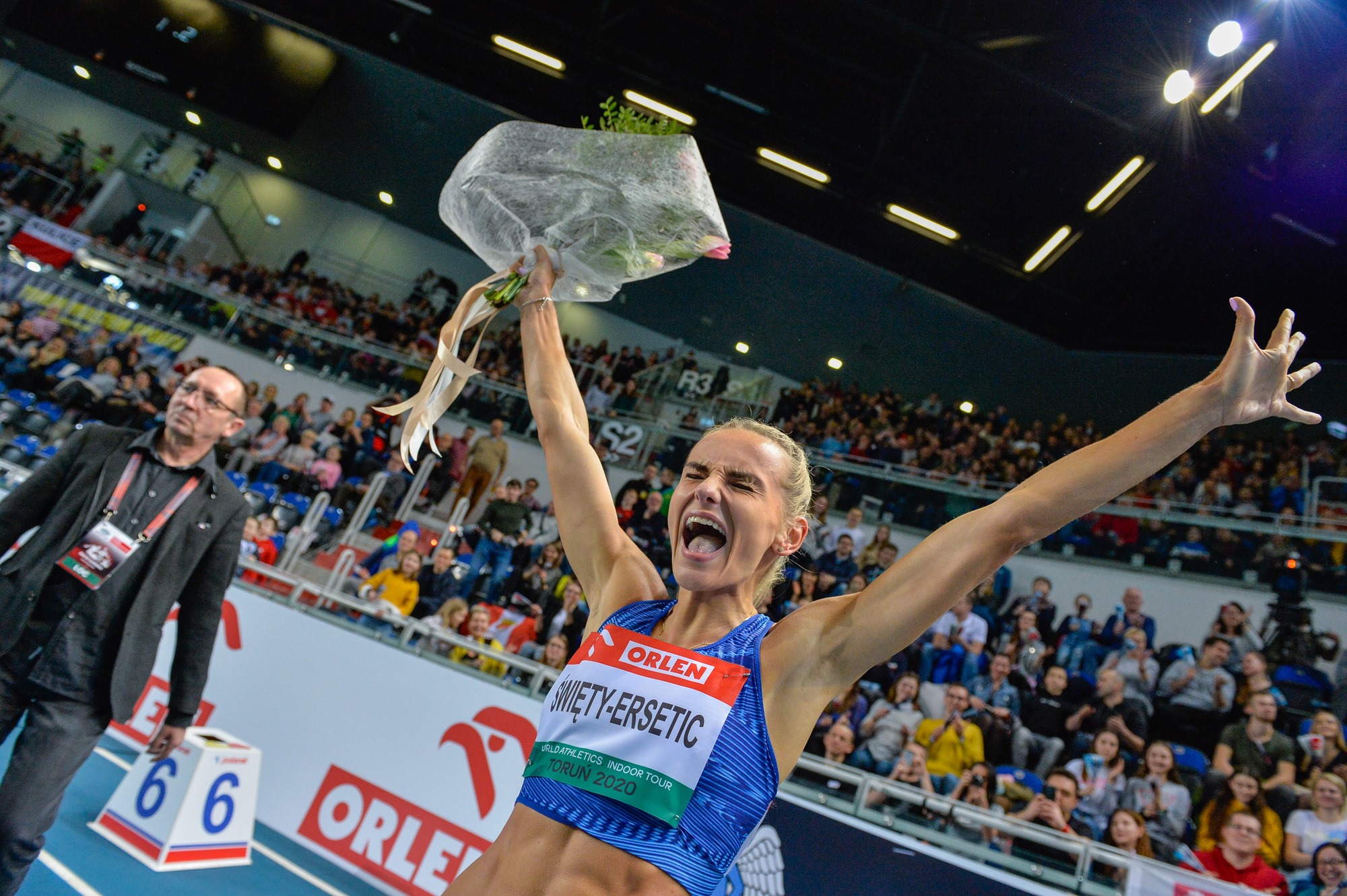 Photos Paweł Skraba source: VI Orlen Copernicus Cup FB