Revolution in high jump!
Revolution in high jump!
We introduce our new pneumatic high jump landing area line - Drop Zone!
For the first time landing area segments are filled with air. Unique construction ensures proper amortization and  absorbtion of impact force after a jump. 
Whole landing area is covered with double-sided, durable anti-spike top pad resistant to all kinds of punctures. Strenghtened seams ensure long durability and no deformations.
Assembly and disassembly is conducted in few simple steps!
Properly inflated elements ensure great assist and make the jump safe and friendly for users.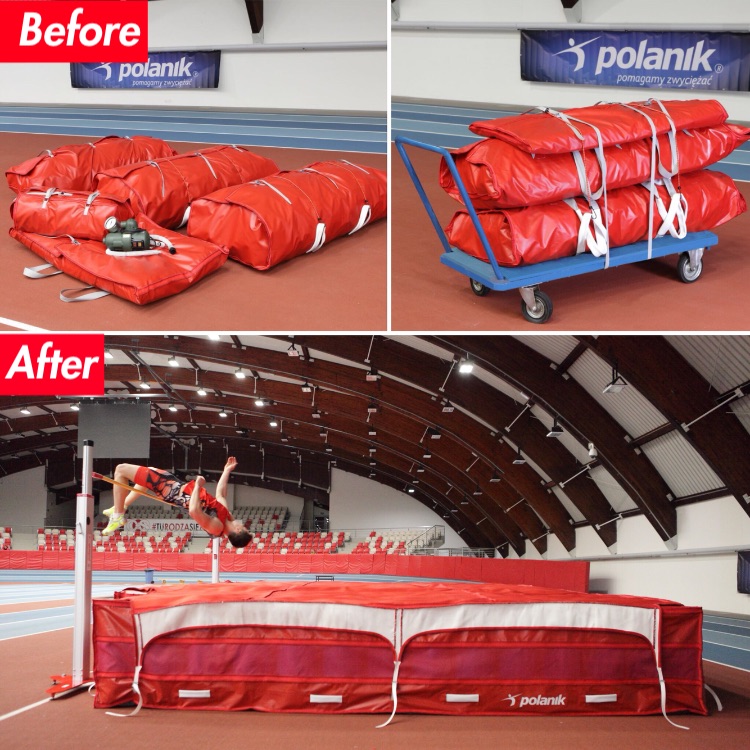 Drop Zone line advantages:
*no need for constant pumping
*softness adjustment
*multiple volume reduction
*no foam reduces warehouse and transportation costs
*no need for grid platfomr  -bottom of the landing area is made of special anti slip material
*strengtened seams increase durability
*safe and durable
*weather resistant
*stable even on the edges
Available models:
HJDZ16-647 - High Jump Competition Big Drop Zone landing area
HJDZ16-536 - High Jump Club Drop Zone landing area
HJDZ16-435 - High Jump School Drop Zone landing area
Quick and easy assembly, just see it: