Polanik Preferred Supplier of European Athletics
On 17th of May 2022, we signed a partnership contract with European Athletics. This agreement covers the period of 2023 – 2026.
A signing ceremony took place in the European Athletics Headquarters in Lausanne. Signatories were Dobromir Karamarinov and Christian Milz from European Athletics and Dariusz Szczepanik from Polanik.
According to the agreement, we have acquired the status of Preferred Supplier for European Athletics in the category of 'athletics equipment and throwing implements'.
We will receive a title of the Official Supplier for competitions organized under the sign of European Athletics when we deliver our equipment to Local Organizing Committee in order to conduct these competitions.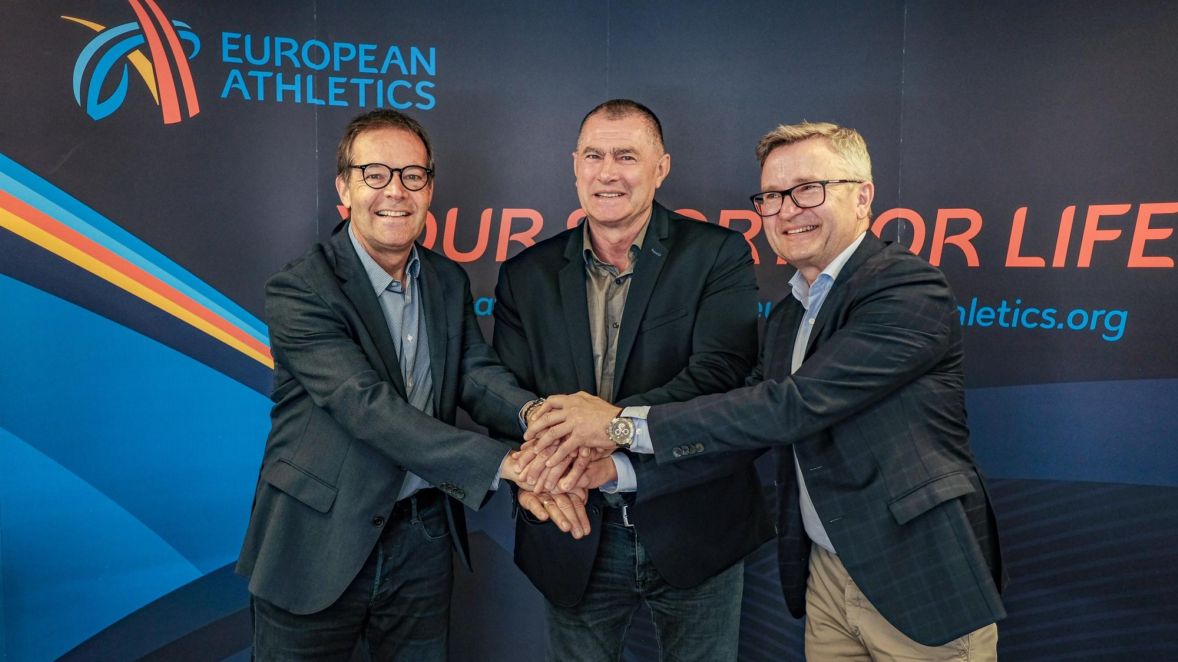 Christian Milz – European Athletics General Director, Dobromir Karamarinov – European Athletics President and Dariusz Szczepanik – Polanik President.
Photo: European Athletics
The agreement covers 10 European athletics events taking place in 2023 – 2026:
European Athletics Championships 2024 and 2026
European Athletics Indoor Championships 2023 and 2025 
European Athletics Team Championships 2023 and 2025
European Athletics U-23 Championships 2023 and 2025
European Athletics U-20 Championships 2023 and 2025
" – I am very pleased that European Athletics and Polanik will be working together from the start of next year. Polanik was founded in 1966 and has a great history of involvement in athletics and outstanding heritage within our sport" – commented President Karamarinov. He added that he welcomed Polanik into the European Athletics family and believes this would be the start of a long relationship similar to that we have with many of our other partners.
" – On the one hand, signing the partnership agreement with European Athletics is the crowning moment of the 55 years of Polanik history, and on the other hand it is the challenge for the future and motivation for further development. I would like to thank European Athletics for the trust. We feel proud of cooperating with such a prestigious organization and honoured to be in the group of its illustrious partners" – said Polanik President Dariusz Szczepanik.
With that we joined the commercial programme of European Athletics, together with SPAR, Toyo Tires and Le Gruyère as Official Partners, as well as Eurovision as the Broadcast Partner.
European Athletics is the continental governing body for the sport of athletics. Founded in 1970, the organization is responsible for the international administration of the sport across 51 Member Federations and staging many of Europe's most important athletics competitions, including the European Athletics Championships and European Athletics Indoor Championships.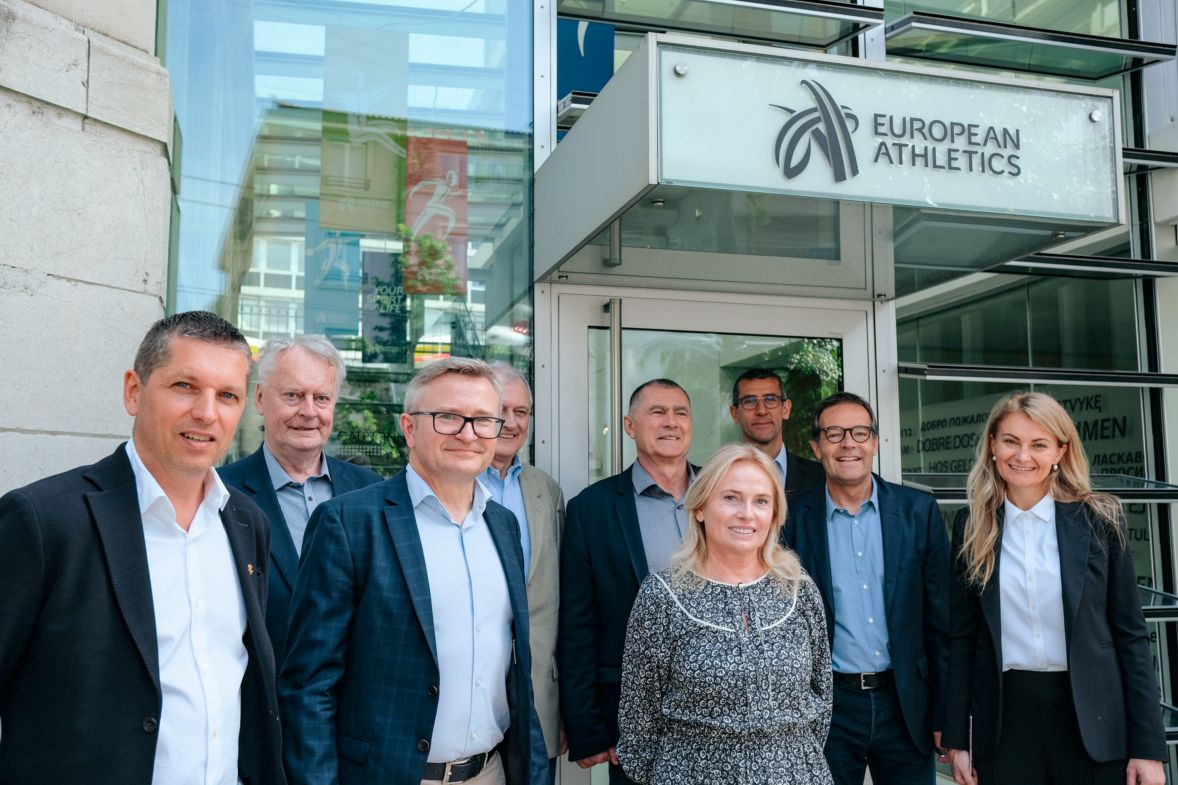 More: https://www.european-athletics.com/news/polanik-signs-partnership-agreement-with-european-athletics-for-2023-2026