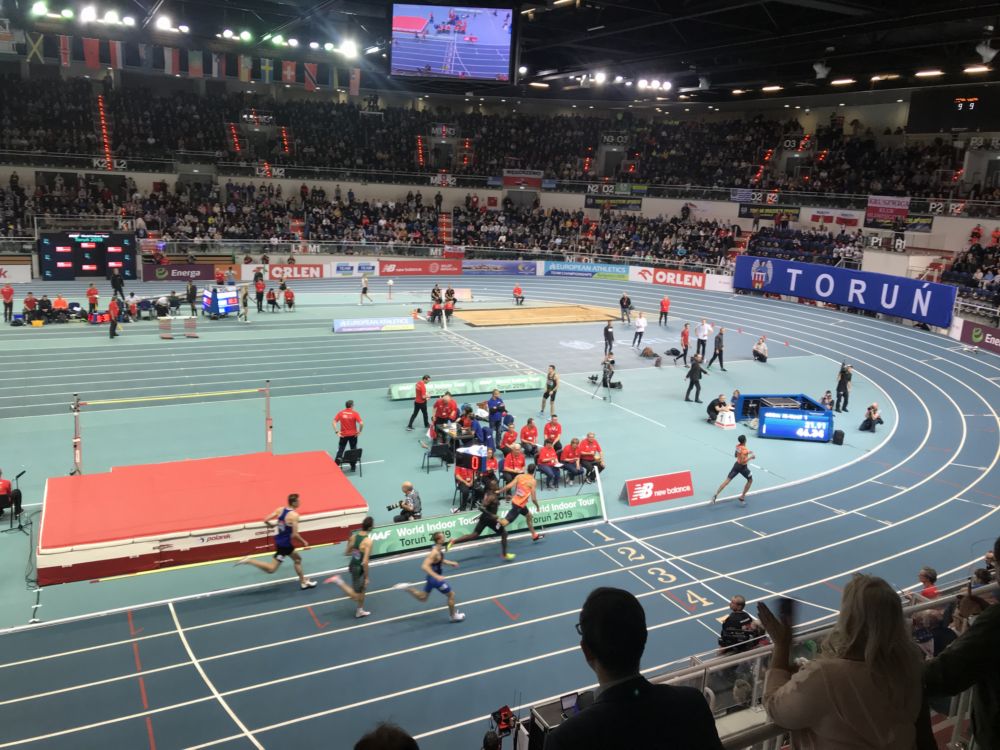 On February 6th, 2019 there where a lot of action! 3rd. time in a row, Arena Toruń was the host of prestiguous IAAF World Indoor Orlen Copernicus Cup which could be described as winter equivalent of Diamond League Rank meeting. One can proudly say, there was no other place in the world with athletics of that level at this time of the year!
Fans of our athletes had a lot of to wait for because in Arena Toruń, we were able to see our whole army of white and red athletes who knew that in order to win, they had to give what it takes. Competition with world class athletes surely required that. During Pole Vault competition we could see: Lisek, Wojciechowski, Barber, Braz and Fillipidis. High Jump: Lasicikiene and Lepczenko. Shot put: Bukowiecki, Storl, Stanek, Haratyk. Sprint runs 400, 800, 1500m: Kszczot, Aman, Bett. 800m Women Run will be represented by Cichocka. 1500m Women Run: Ennaoui, Obiri, Baht. 400m Woman Run: Święty-Ersetic who will put her best foot forward to beat the Polish Record. 400m Men Run: Omelko, Maslak so we encountered quite a competition there! Sprint runs with Swoboda- World Champion and men runs with Kim Collins.
As always our company was present at the most important events of "The Queen of Sport". We have been the Partner of Copernicus Cup since its first meeting in 2015. As usual, this year we delivered equipment and supported the event. By doing that, we want to have an influence in presence of world-class athletics in our country.  
TIMETABLE:
17:55 Opening Ceremony
18:03 Shot Put W
18:15 60m hurdles W (2 heats)
18:30 60 m hurdles M (2 heats), Long Jump M
18:45 800m M
18:50 Pole Vault M
18:55 800m W
19:05 60m W (2 heats)
19:15 400m W (2 heats),High Jump M
19:30 400m M (2 heats)
19:45 60m hurdles W FINAL
20:00 60m hurdles M FINAL
20:12 1500m M
20:24 60m W FINAL
More details on: Copernicus Cup Official Site