During the meeting on Warsaw fountains Michał Haratyk showed off with his 22,32 m throw. With that throw he broke Polish Shot Put record by 24 centimeters!
We would like to congratulate the record holder and at the same time we are glad that Polanik Premium Line Shot, prepared by us in collaboration with an exquisite sportsman Tomasz Majewski, was the one which broke the record.
MS18-7,26/125 Kula Premium Line OLD SCHOOL by Tomasz Majewski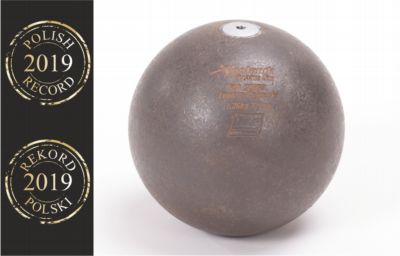 Polish shot putter showed the audience that he is in excellent form before World Championships. The previous record was also held by him. In 2018 he threw the shot at a distance of 22,08 m. Haratyk's result is the 17th record in the history of shot put. He missed the world record only by a little bit. In 1990 Randy Barnes broke the world record with the result of 23,12 m.
Konrad Bukowiecki took second place with the result of 21,24 m, Tomasz Stanek was the third (21,21 m). In the competition of women, Paulina Guba was the best (18,65 m).
Our company - just like the last year on the 1st. Stars meeting - delivered all necessary equipment required to conduct competition.