Iga Baumgart-Witan won 400 m run during Wanda Diamond League in Brussels. In the history of 1 hour run, there were 2 best results: Sifan Hassan run 18,93 km and Mo Farah 21,33 km. Armand Duplantis for the 16th time, jumped over 6 meters in pole vault competition.
"Iga co śmiga" was anticipating for a long time for her debut in the most prestigious cycle of meetings in the world. When she finally entered the meeting, she showed herself as the fastest runner. Even though, 31 year old runner was considering quitting participation during this season, she got valuable 52,13 seconds result. Patrycja Wyciszkiewicz-Zawadzka got 52,78 which placed her on 3rd. place.
FULL STARTING LIST AND RESULTS
We would like to remind you that we are an official partner of DL and we supply equipment to King Badouin Stadium in Brussels. All competitions will be conducted using Polanik equimpment: track and filed, hammer and javelin throw, shot put, high jump, pole vault, triple jump and long jump.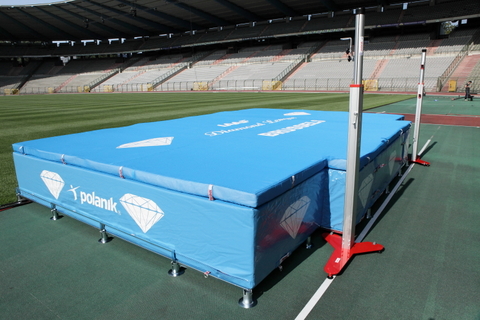 Meetings calendar 2020: https://www.diamondleague.com/calendar/