On 23.07 - 8.08 our attention was focused on long awaited 32nd Summer Olympic Games Tokyo 2020.
These were the best Olympic Games for Polish athletes in the history. In Tokyo for the first time, they managed to take 9 places on the podium. White-Reds finished the competition with 4 gold medals, 2 silver medals and 3 bronze medals.
The first medal of our athletes and from the most precious bullion was won on 31st of July by Polish mixed relay 4x400 m. With their great performance, Natalia Kaczmarek, Justyna Święty-Ersetic, Karol Zalewski i Kajetan Duszyński won Olympic gold and improved their own European record. They also set the best score in the history of Olympic Games. White-red team crossed the line with the time of 3:09.87. Congratulations!
Photo gallery 31.07
3rd of August brought massive emotions during the final of women's hammer throw event.
Anita Włodarczyk with the result of 78,48 m won the gold medal. Malwina Kopron won the bronze medal with the result of 75,49 m.
Both medal throws were performed with the use of Polanik Gold Hammer. These throws were not the only ones that were executed with our hammer because all contestants eagerly were taking out hammers.
Quoting one of the websites and paraphrasing words of Benjamin Franklin: In this world nothing can be said to be certain except death, taxes and Anita Włodarczyk's gold medal :) 
Our champion did not disappoint, and she won the hammer throw event in Tokyo and with that, she became Olympic champion for the third time. We must mention that gold medals in Rio de Janeiro in 2016 and in London 2012 were also won with Polanik hammers.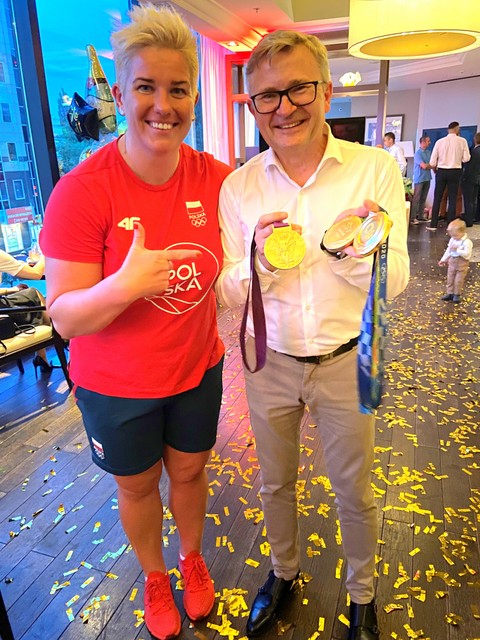 We congratulate Anita and Malwina as well as Joanna Fiodorow, who took 7th place in the event.
Photo gallery 3.08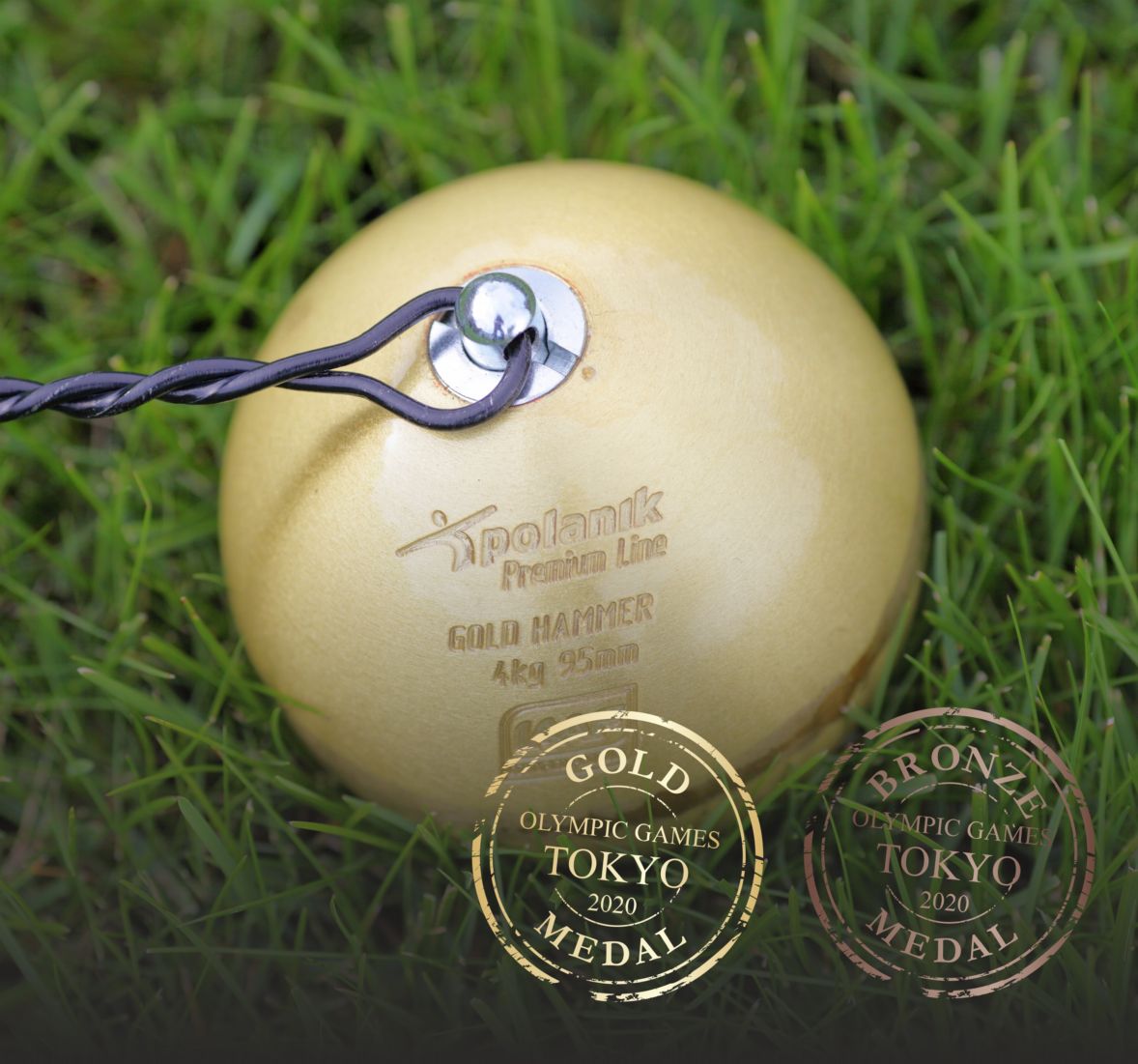 4th of August - another day of emotions :)
Wojciech Nowicki became an Olympic Champion in hammer throw event with a great result of 82,52 m.
Paweł Fajdek reached for the medal as well. He finished the event on the third place by throwing the hammer at the distance of 81,53 m.
Both medals were won with Polanik Black Hammer.
To sum up scores of the hammer throw event one can say: Poland is the king of hammer throw event! With Polanik hammer :)
Huge congratulations!
We also send our congratulations to Patryk Dobek who got bronze medal in 800 m run with the result of 1.45,39. It is the first Olympic medal in the history of Polish starts in this distance.
Photo gallery 4.08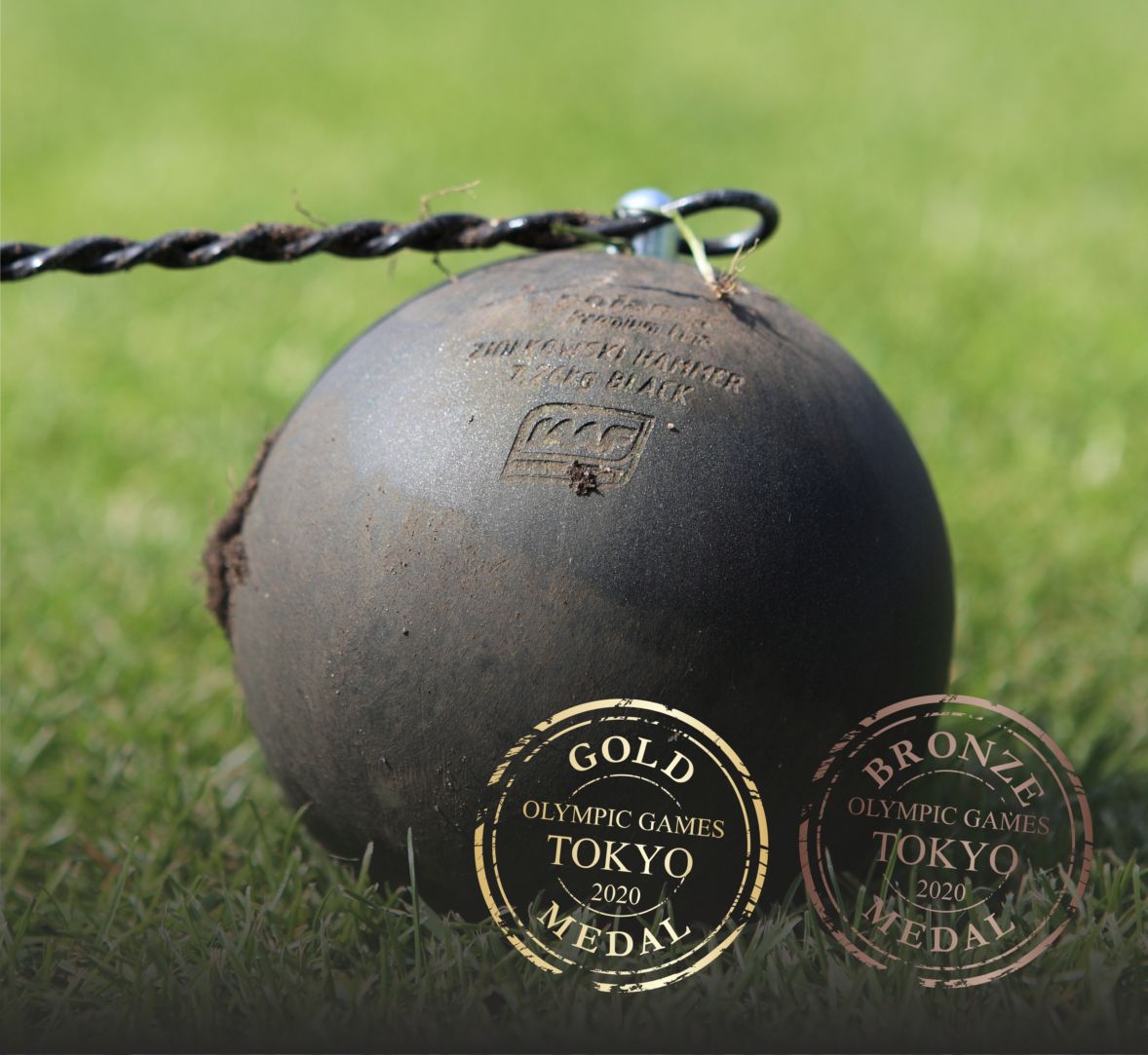 On 6th of August Dawid Tomala became Olympic gold medallist. This Polish man won 50 km walking event in a sensational way with great advantage.
Silver medal hung on javelin thrower Maria Andrejczyk. It has been the first medal in women javelin throw for 85 years!
Photo gallery 6.08
On 7th of August woman relay 4x400 m also won the gold medal. Polish women run in team of: Natalia Kaczmarek, Iga Baumgart-Witan, Małgorzata Hołub-Kowalik and Justyna Święty Ersetic. It is the fourteenth medal for white-red representation in Tokyo and the nineth won by athletes :)
Photo gallery 7.08

We congratulate all Olympic medallists and all 32nd Summer Olympic Games Tokyo 2020 contestants. Thank you for amazing emotions which were delivered to us by you.

Official OG Tokyo 2020 webpage: www.olympics.com/tokyo-2020
Facebook OG Tokyo 2020: www.facebook.com/tokyo2020.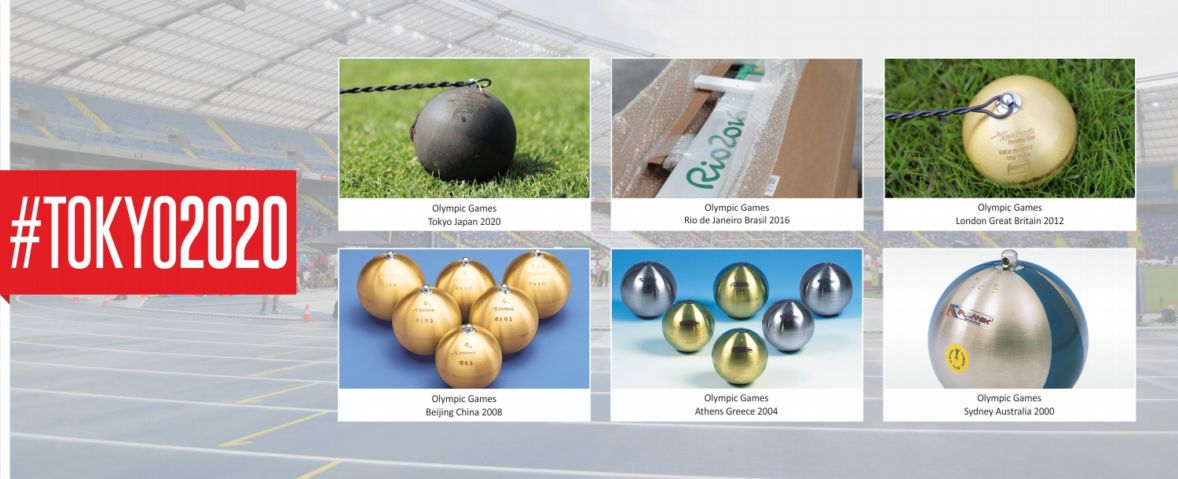 -