28 thousand of spectators came to the first Diamond League meeting in Poland – Silesia Kamila Skolimowska Memorial on 6th of August 2022, in order to watch this historical moment.
– It's one of the most beautiful moments in my career – Natalia Kaczmarek admitted, since the Saturday, she has become the second Polish woman, who run the distance of 400 m below 50 seconds. Despite the support from the crowd for "Angels", the biggest show in Silesian Stadium was created by Armand Duplantis. In total, in "Witch's pot" 16 different records were broken.
We also had some participation in this competition – Silesian Stadium has been fully equipped with Polanik's equipment. We couldn't see it any other way!

– Outstanding, outstanding – these are the words from Piotr Małachowski who entered the crowded stands of Silesian Stadium. On the 6th of August, sports director of Silesia Kamila Skolimowska Memorial, similarly to all included in its preparations, saw a couple of thousand people watching the first Diamond League in our country – the most important series of meetings in the world. – Kamila is proud of us somewhere – former discus champion thinks. His crown event was absent this time. Although, during four and a half of the competition, the crowd in "Witch's pot" saw one of the biggest athletics show in the history of our country. No wonder, former representatives of our country wanted to see that as well. Before the meeting started, Silesia had officially thanked Marcin Lewandowski for his career. Tears of emotions came up, which were transmitted live by 150 different televisions from all around the world.

– All athletes dream about taking part, to be a part of such an event as Diamond League. I didn't think that I would live up to such a day. Luckily, I did. – Justyna Święty-Ersetic said in amazement.
A contestant from Racibórz ran at her home's stadium. 
But she was not the one who became an absolute queen of the evening, but Natalia Kaczmarek. The Olympic Champion from the relay in Tokyo finished second, right behind Femke Bol. When timers showed her time – 49.86 seconds – everybody heard Natalia. Later, she cried. She had become the second in the history of our country runner, after Irena Szewińska, who managed to ran faster than 50 seconds.
– Pinch me, please – These were the first words she were able to say. Later, she said that it had been one of the most beautiful days of her career. – When it became so real, I had waited very long for it to happen. I was ready during World Championships in Eugene, but I did not manage to do it there. Today's run wipes clean all bad memories from the USA. I had recently managed to break the boundary of 51 seconds! How about we attack 49 seconds? – she laughed. Kaczmarek and her coach Marek Rożej agree with each other. They say that if she managed to accelerate so hard, it means that they can wait patiently for European Championships in Munich. – We will attack the same boundary. Let it be the new normal! – Rożej hopes
On Saturday, during "Kama" there were much more Polish accents.
Hurdle runner Pia Skrzyszowska beat her personal best during qualifications – 12.58 s, and she shocked everybody after that success by saying that she was not willing to rivalry that day. – Since this morning I have been feeling sick, I have been somewhere else, and yet that happened. Maybe, it's the key to great successes? – she laughed. Nobody, including 21-year-old, could have predicted that this score was just the beginning.  In the finals, the resident of Warsaw scored 12.51, and with that, she corrected 50 years old record of Europe U23! – I am in hardcore training, I came here exhausted. I wonder what will happen after I get some rest – she was happy.
She congratulated Jasmine Camacho-Quinn. Olympic Champion set a new meeting's record with the time of 12.34 seconds. Special signs were handed out for contestants who did such things. Meeting's staff had to bring them almost every second. Some of these record will last for a couple of years, for sure.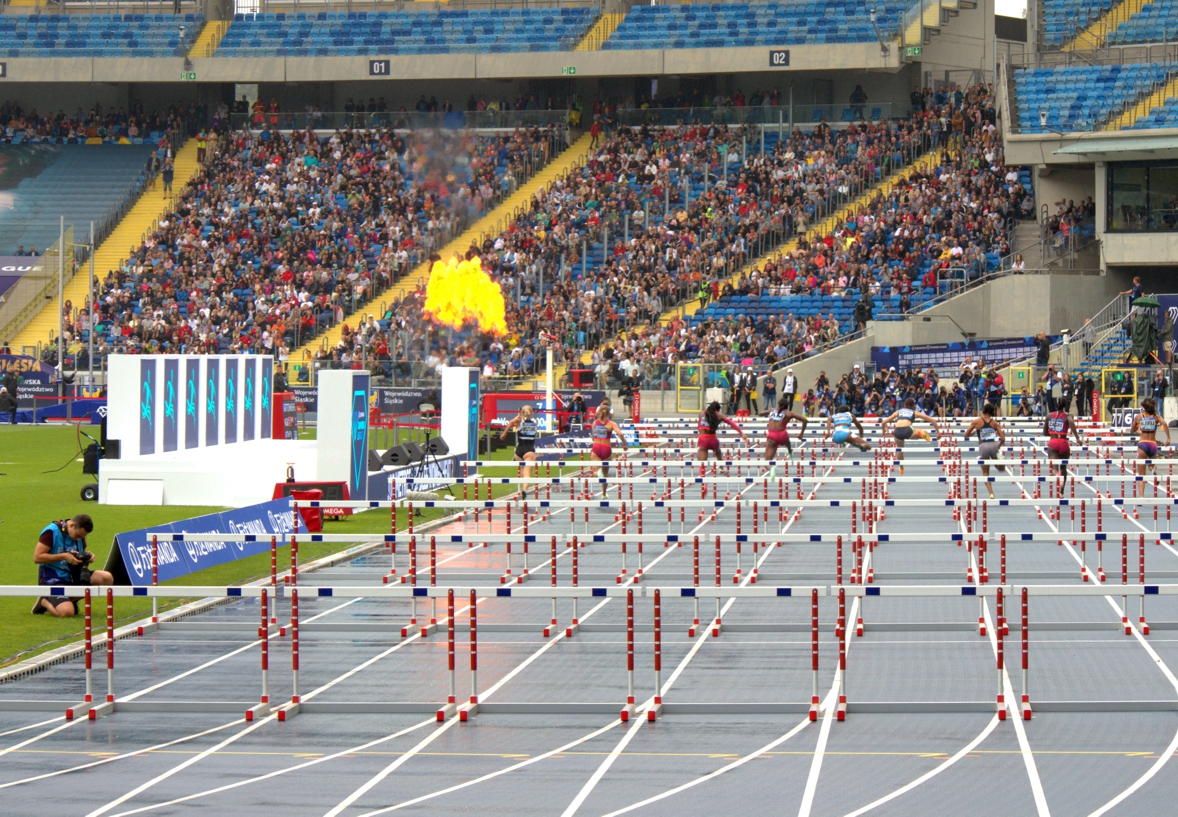 Polish spectators are happy, that other Polish contestants are in form before Munich.
Sofia Ennaoui got the best time in this season on 1500-metre distance – 4:01.39. Adrianna Czapla broke the barrier of 2 minutes for the first time on 800-metre distance: 1:59.86.
In hammer throw event, the Diamond League record was set by Paweł Fajdek – 81,27 metres. When the World Champion was showing off, on the opposite side of the stadium, Joe Kovacs put his shot at the distance of 21,79 metres. He was proud, because it was his 70th event during which, he put farther than 21 m. Later, women's event was also strong. Chase Ealey scored 20,38 m! – I want to come back to you guys. I felt awesome on this stadium – American admitted.
Men's triple jump was also worth following. This event was won by Andy Diaz Hernandez with the score of 17,53 m.
Shericka Jackson ran 200 m in 21.84 seconds and Michael Norman flat 400 m in 44.11 s. – the fastest in the history of the memorial.
An even better show was provided by Alison Dos Santos, who currently is the best hurdle runner in 400 m event in the world. He danced samba in front of cameras after his victory. He said that he is willing to teach somebody the moves after the competition. He ran 47.80 seconds with no effort.
If Brazilian had scored a result better by 1 second, he would have not raised more attention than Armand Duplantis. Swedish pole vaulter turned out to be the biggest star of the Polish edition of Diamond League. Accompanied by wild crow, he jumped 6,10 metres, but later he grabbed his poles and put them in his bag. – I know that everybody waited for miracles. It is not possible every time. This result is one of the best I have ever got. Low temperature and rain spoiled the fun, but it applies only to jumps, because my visit to Silesian stadium was not the last one. Poland, you are great – king of jumps claimed. Many people think that he is the biggest character in nowadays athletics.
The meeting was closed in a spectacular style with a 10.66 s sprint of Shelly-Ann Fraser-Pryce. It was 16th fastest on 100 m which has been achieved by a woman in history.
In total, during this memorial, 16 records were set. That includes 3 national records.
Source: https://pzla.pl/aktualnosci/12909-historyczne-biegi-polek-na-diamentowej-lidze-na-stadionie-laskim
We congratulate for great results to all contestants, and to organizer for throwing such an event!
We are glad that not only the equipment was present on the stadium during this extraordinary day. "Polanik team" was supportive of contestants in their battles. Members of Polanik's Sports Club were present as well. We hope that their continuous support influenced great results of the meeting ;)
Our service crew was present during the meeting's maintenance – reliable as always: Kamil Kulik and Piotr Kumidaj.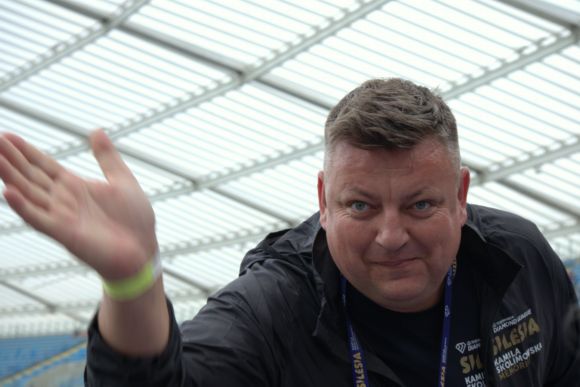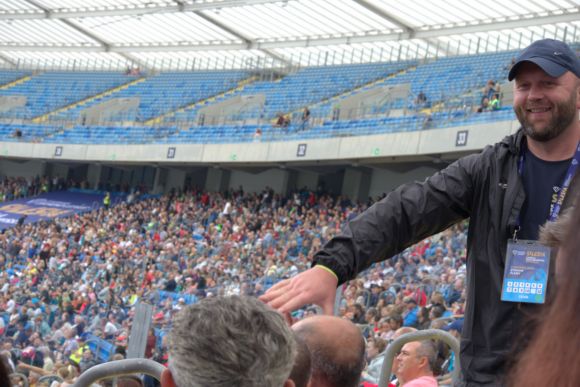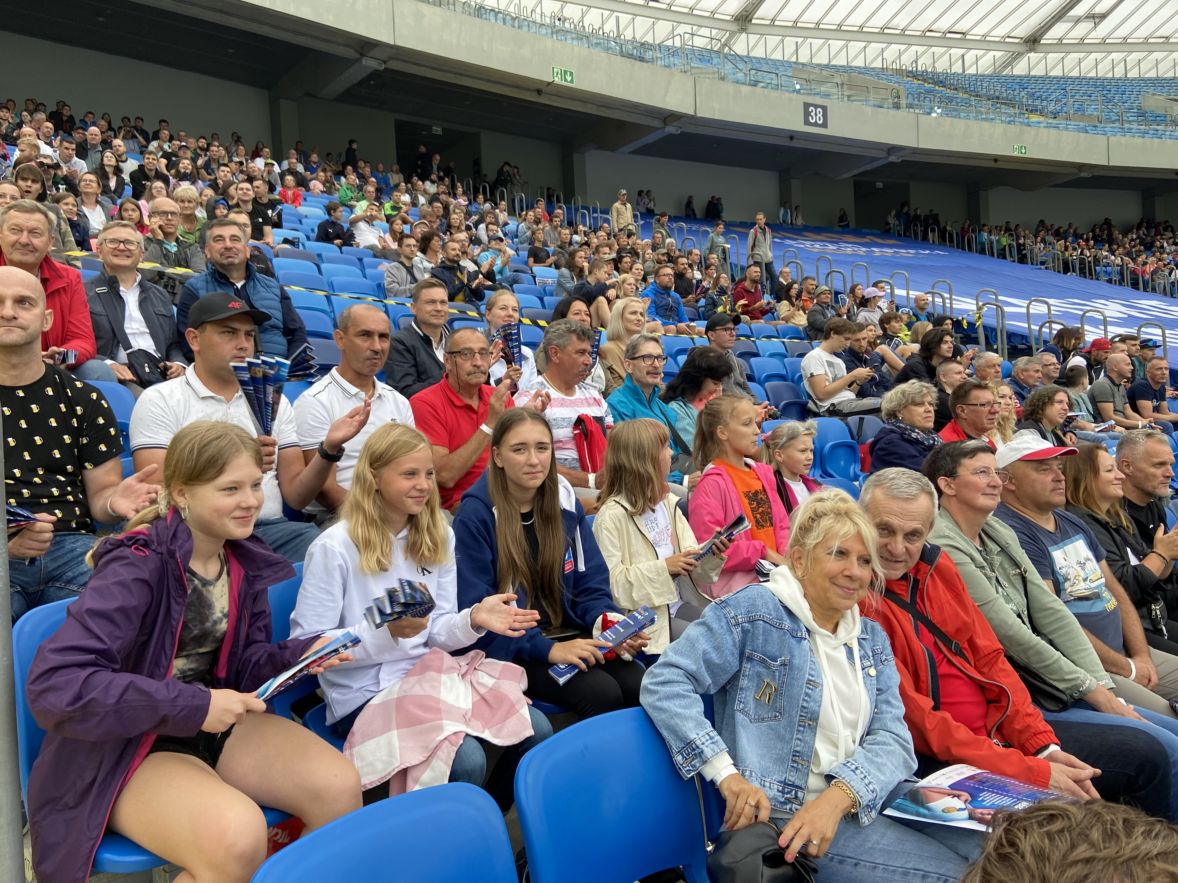 More information: 
https://www.memorialkamili.pl/ 
https://www.facebook.com/memorialkamili