T-8568 (competition pole vault landing area)
Ask about price

Availability:
Ask for price (GB)
Thank you. Your question about the product has been sent.





Product reviews:

add a new one
Description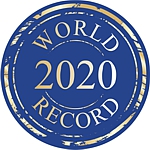 8,5 x 6 x 0,8 m - competition, IAAF certificate no. E-03-0360, the certificate of the International Association of Athletics Federations (IAAF), designed for competitions of all levels, double-sided top pad (spike resistant mesh fabric on both sides) prolongs radically the landing area life, PVC covering made of polyester with two vinyl layers - very high tensile strength and resistance to water, advanced 3-layer internal construction made of high quality PUR foam - very high protection, proper energy absorption and jumper friendly comfort surface, special system of pads surrounding the box gives maximum protection and lets vaulting poles bend freely without touching the landing area, each segment has got handles made of very strong jacquard webbing, firmly attached by means of envelope stitching, stainless steel hooks and D-rings fasten the top pad to the landing area, segments are fastened to each other with jacquard webbing belts equipped with metal self-locking buckles, envelope stitching makes the connection very durable
Waterproof cover and stands presented in the images are available separately.